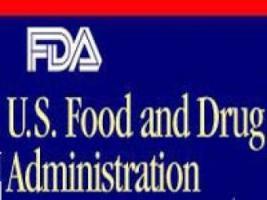 Glenmark Pharmaceuticals said on Monday it has received approval from the US health regulator for its generic Hydrocortisone Butyrate Cream used for treating variety of skin infections.

Glenmark Generics Inc USA, the subsidiary of Glenmark Generics Ltd has received nod for it's Hydrocortisone Butyrate Cream USP (0.1 per cent), abbreviated new drug approval from the United States Food and Drug Administration, Glenmark Pharmaceuticals said in a statement.

The company is entitled to 180 days of exclusivity with respect to the product as it is the first generic company to file an ANDA for the product, it added.

"In April 2011, Glenmark had entered into a royalty- bearing license agreement with Triax Pharmaceuticals, Astellas Pharma Europe BV and Astellas Pharma International BV to settle a patent infringement suit against commercialisation of generic version of Locoid Lipocream and agreed to launch it near the end of CY 2013,"
Glenmark Pharmaceuticals said.
According to IMS Health sales data for the 12 month period ending June 2013, Hydrocortisone Butyrate Cream garnered annual sales of nearly $34 million, it added.
The company's product is a generic version of Triax's Locoid Lipocream.
"Hydrocortisone Butyrate cream is indicated for the relief of the inflammatory and pruritic manifestations of orticosteroid-responsive dermatoses in adults and the treatment of mild to moderate atopic dermatitis in patients 3 months to 18 years of age," Glenmark Pharmaceuticals said.
The company's current portfolio consists of 90 products authorised for distribution in the US market and 53 ANDA's pending approval with the USFDA, it added.