'Small investors usually rely on tips or recommendations from a friend for stock picking.'
'These platforms offer them unbiased research for making their investment decisions.'
Tinesh Bhasin finds out more.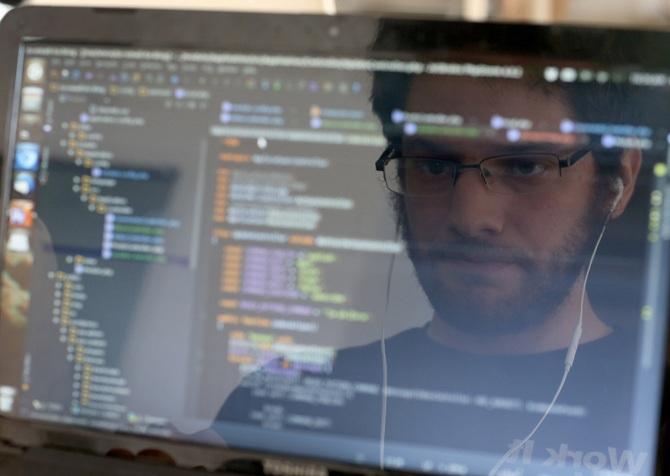 Often, retail investors don't get proper advice on stocks, relying on a friend or the neighbourhood broker's tips.
Even many bigger brokerage houses maintain separate research divisions for retail and institutional investors, with the quality of reports for the latter being far superior.
To help small investors pick stocks with high-return potential, a few companies have started offering stock recommendations based on computer algorithms.
These include companies such as MarketSmith India, MarketsMojo and Angel Broking's ARQ.
Some of the parameters for stock picking are the same across platforms.
They analyse past performance, compare companies with their peers, evaluate financials and look at the valuations.
But each has a different approach thereafter.
Some give more weight to earnings and therefore recommend momentum stocks, while others give greater weight to valuations.
A few even suggest when to exit a stock.
They also have model portfolios to showcase their recommended stocks' performance vis-a-vis benchmarks.
One advantage of these algo-based platforms is that the investor can avoid the bane of being poorly advised.
"Small investors usually rely on tips or recommendations from a friend for stock picking. These platforms offer them unbiased research for making their investment decisions," says Sriram Iyer, chief executive officer, AR Wealth Management.
These platforms, Iyer adds, are well-designed and user friendly with ranking and scoring. Those investors who genuinely want to evaluate stocks can use them to arrive at better-quality picks.
These platforms are especially well-suited for those who have just entered the stock markets.
They offer either stock recommendations or model portfolios.
Markets Mojo, for example, offers lists of stocks that fit their various investment criteria: Top 10 selected from all the listed stocks, top 10 diversified stocks, top 10 large-caps, mid-caps, and so on.
MarketSmith India has 38 stocks in its model portfolio and an Idea List of another 47 stocks.
These platforms combine fundamental and technical analysis to evaluate stocks.
"A combination of the two helps in better analysis of the stock. While fundamental analysis tells you about the company's strengths, technicals offer attractive entry and exit points," says Anupam Singhi, chief operating officer at William O'Neil India, the company that owns MarketSmith.
The drawback of such algo-based models is that they rely entirely on quantitative parameters.
"The data used to analyse the company is historical. While we are working on it, there's no predictive analysis as of now," says Mohit Batra, founder and CEO, MarketsMojo.
He gives an example: Before a company's results are announced, an individual can see the stock reacting. If the results are not going to be up to the mark, the stock corrects and vice versa. Quantitative analysis cannot predict such movements.
Similarly, before an adverse news hits the company, there's selling.
Computer-based platforms don't immediately capture such events until the news is out and factored into price.
Historical data also don't capture the markets' changing dynamics.
When the markets fell during the global financial meltdown of 2008, many quantitative models failed to capture the correction then.
Quantitative models also cannot capture turnaround companies unless this starts reflecting in the results, or in fundamental and technical parameters.
At present, information technology stocks have gone out of favour as multiple problems plague the sector.
There's a possibility that some management may be able to weather the storm and turn their companies around.
A fundamental analyst who has spoken to the management and been a long-time watcher of the company may be able to predict the turnaround much earlier than computer-based platforms.
The algorithm used in these platforms are evolving.
"Among many technologies used, we also deploy machine learning. What is not possible today can be built into the evaluation parameters with time," says Vaibhav Agarwal, head of research and ARQ at Angel Broking.
While computer-based stock research has evolved, and is a decent option for beginners, more evolved investors should use their own qualitative research as an added filter to zero in on better quality picks.
Photograph: Joe Raedle/Getty Images