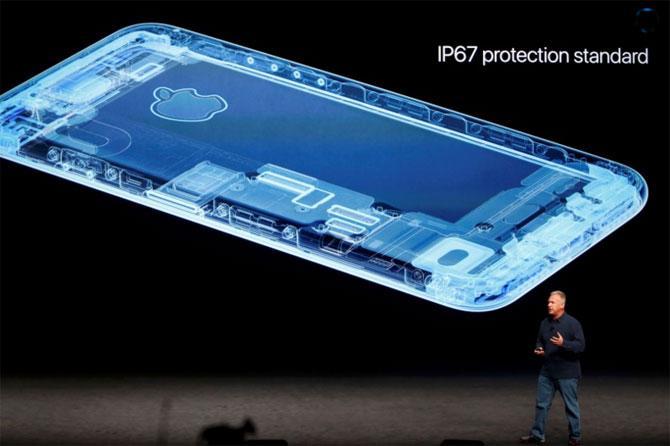 Sales of the iPhone 7 and 7 Plus surged this festive season because of the Samsung Note 7 fiasco and attractive offers that the Apple laid out.
Industry sources said all the iPhone 7 handsets shipped in had been sold out. Apple imported 235,000 iPhone 7 series of smartphones in the country following its October 7 launch.
"Even though we are selling cash and carry, sales this year have doubled from the same time last year," an executive with one of Apple's distributors said. Apple had launched the iPhone 6S and 6S Plus in India in October 2015.
Apple had last year imported 135,000 iPhone 6S series of handsets by mid-October, which climbed to over 300,000 by the end of the month. The big shipment during October led to fading sales by December 2015, when Apple shipped only 8,000 iPhone 6S series smartphones to India.
Apple planned to keep the momentum going this year because the absence of rival Samsung's flagship Galaxy Note 7 from the market had provided the company an opportunity, an executive with another Apple distributor said.
"Since the offtake at the distributor level has already surged more than 80 per cent, the company is coming up with more handsets," the second executive said. According to Tarun Pathak, senior analyst, Counterpoint Research, Apple is expected to post record sales in India during October-December.
"The iPhone 7 has got off to a positive start in India. This will help Apple increase its average selling price in India, especially when almost half its sales in the previous four quarters were driven by iPhones 5s," he said.
Apple has left no stone unturned this year to improve its performance in a market its chief executive Tim Cook considers crucial. Apart from tying up with Flipkart to improve online distribution, Apple has partnered Reliance for access to 120,000 smartphone sellers in the country.
Flipkart is offering up to Rs 23,500 discount on exchange of used handsets, which brings the price of the iPhone 7 32GB variant down to Rs 36,500 from Rs 60,000. Cashback offers up to Rs 15,000 by Citibank in Reliance Digital stores are also driving iPhone 7 sales.