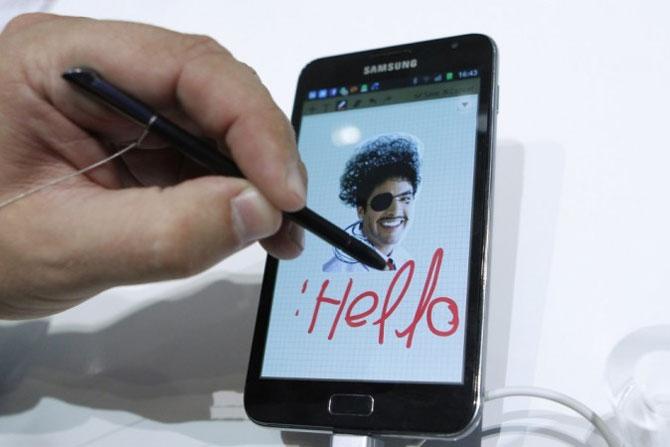 Plans a high-voltage relaunch of Note7, multi-media campaign before new iPhone launch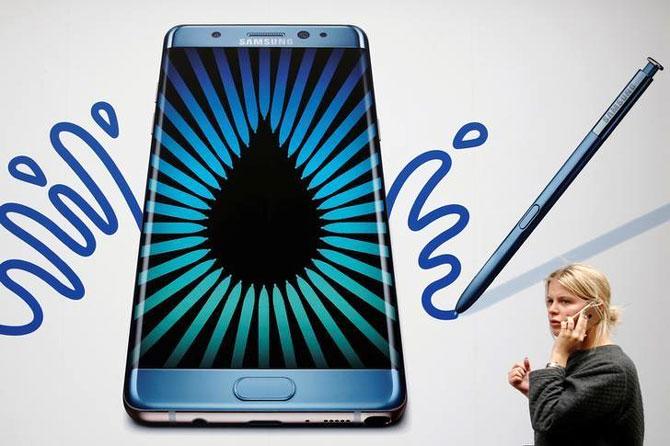 In a bid to counter the hype over the launch of Apple iPhone 7 and 7 Plus on October 7 in India, Samsung is readying for a high-voltage relaunch of its flagship Galaxy Note 7. The Korean giant is planning to introduce the model, which it had to recall days before the new iPhone models hit the market here owing to battery-related issues.
An all-round media campaign covering television, print and digital media will be highlight of the relaunch, say sources.
The two global rivals in high-end smartphones have in recent years intensified their fight for supremacy in the country as sales of premium handsets have picked up in recent years.
During the past three years, any new iPhone has been countered by Samsung with a new flagship device in the premium price category (above Rs 40,000).
Samsung gears up for Galaxy Note 7 relaunch days before the launch of iPhone 7 & 7 Plus
New Note 7 models will be manufactured separately and not be refurbished versions of the handsets made earlier
While it placed Galaxy S6 and Note 5 models against iPhone 6S and 6S Plus last year, in 2014, when Apple introduced iPhone 6 and 6 Plus, Samsung had come up with S5.
According to sources, the new Note 7 models will be manufactured separately and not be refurbished versions of the handsets made earlier. Samsung will highlight the fact prominently on packaging and promotional campaigns.
According to analysts, a successful relaunch of Note 7, the device that Samsung positioned this year against the upcoming iPhone, would be critical for the company in the festive season.
"Their messaging should be prompt and should reach the consumers way ahead of the relaunch. For years, Samsung's flagship devices have been the main challenger to Apple iPhones in the country," said Faisal Kawoosa, lead (telecoms and semiconductor & electronics practices at CyberMedia Research.
While the company is ready with replacements of Note 7 devices that it earlier sold in the US, a report in USA Today quoted a recent survey by SurveyMonkey saying a third of those surveyed who own the phone have said they will opt for a refund rather than a replacement model.
"About 35 per cent (of respondents) said they would seek a refund, while 26 per cent said they will buy an iPhone from Apple, Samsung's major competitor in the US... Only 18 per cent, or less than one in five, said they would stick with the Note 7," the report said.
Photograph: Luke MacGregor/Reuters