If you want to succeed in the marketplace today, you have to bring differentiation: N R Narayana Murthy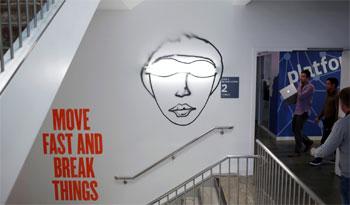 N R Narayana Murthy, founder-chairman of Infosys Technologies, has had his share of failure. During a visit to Hubballi to participate in a 'Development Dialogue' organised by the Deshpande Foundation, he spoke to Bibhu Ranjan Mishra on entrepreneurship. Excerpts:

There seems a rising trend among new-generation entrepreneurs to solve complex social issues, with ventures focused on solving complex social issues, maintaining a balance between profit or even not-for-profit. How do you see this trend?

It is true that there still exists a gap between the rich and poor, and this is pervasive. The best way to address this is through the power of entrepreneurship, creating jobs with better and better incomes. There are also areas where social entrepreneurship is very important, particularly in markets where the consumer's disposable income is low. That means in rural India and in sectors where the opportunities to scale up revenue are not high.
There are sectors where the revenues are small and the profits are even smaller, where the role of social entrepreneurship becomes very important. There are areas which aim at excelling at common good. I am quite happy that the whole activities of Deshpande Foundation and Sandbox (a project begun by the former) are focused on awakening the speed of entrepreneurship among less advantaged children and youngsters, and exposing the power of social entrepreneurship to youngsters.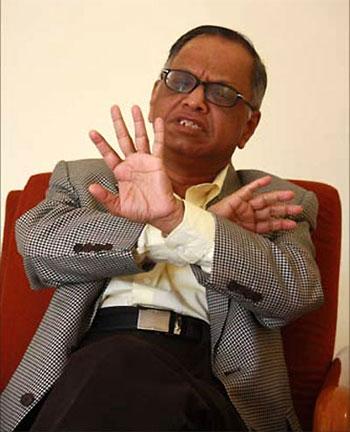 Is the local market mature enough to consume the products and solutions of entrepreneurs? It wasn't so when you started your first venture, Softronics, in 1976, only focusing on the domestic market?

As aptly pointed out by Naveen Jha, the CEO of Deshpande Foundation, when you think of problems, it is all 'they'; when you think of solutions, it is all 'I'. Therefore, the need of the day is to move from a paradigm of problems or being part of the problems to being part of the solution.
I think it is already happening. Even in a place like Hubballi, TiE (The Indus Entrepreneurs, a non-profit body aiming to foster entrepreneurship) already has around 850 members and that's extraordinary. There is an appreciation of entrepreneurship and people have realised its need.

People always used to complain about the education system in our country not teaching how to be risk takers. Do you think this is changing?

Well, in the context of moving away from being only bystanders or spectators when you see a problem, we have to move towards becoming problem solvers, problem finders and problem definers. The first step is a good education system that encourages our children to relate what they learn in the classrooms to the real world around them.
And once you do that at the primary and secondary school level, once they go to college, they will start finding problems around them. Then they will ask, how do I solve problems using all the education I have got in the college? This is the need of the hour.

What is your advice to present-day entrepreneurs, who seem to be in a dilemma on whether to go for a profit-based model or not-for-profit or even to maintain a balance between the two while going for delivering a solution?

Today's entrepreneurs are clearly much smarter than those of an earlier period. In today's world, there is huge competition. By and large, as against the eco-system being the constraint, if you want to succeed in the marketplace today, you have to bring differentiation. So, the entrepreneurs of today have to be that much more focused on the market and find solutions to create differentiation. I have respect and admiration for today's entrepreneurs.

The entrepreneurs of today are fortunate to have lots of successful business icons around them. Is that enough to drive the tempo?

When you transform the system to focus on finding problems in our context and solving those, you create lots of opportunities for jobs. No matter how good your context is, if you ask how I can make my context better, you will come out with excellent ideas and make the eco-system context even better. Therefore, this is a very good trend.

There might also be failures?

Failure is part of life. Every individual goes through some failure or another. As long as you have learnt some lessons from the failure, as long as you don't fail again and again and again, then it will keep your hope alive and you will improve.

Do you think problems such as access to funding are passé, given that there is a fledging eco-system of people to support, mentor and incubate the ideas?

I think access to funding is not an issue right now. If a person has a good idea and the market is ready for it, and if you have a good team, a good value system, I don't think funding will be an issue.

What is your view about the initiative by Rohan Murty (his son), to translate the Indian classics from various Indic languages into English?

It's all his idea; he is the one who thought about it, worked with Harvard University Press and brought the Indian classics to the knowledge of the common man in the country and the world. His desire is that just that he read Charles Dickens or William Shakespeare in school, he would like Indian classics to be part of such education in high schools and colleges across the country. That is the main motivation behind what he has done.