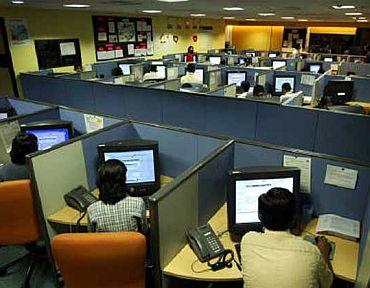 India slipped 10 places, dropping to 76th position in the Global Innovation Index report for 2014, an annual ranking jointly published by CornellUniversity, INSEAD, and the World Intellectual Property Organization.
One of the co-authors of the report, Soumitra Dutta (below left), Anne and Elmer Lindseth Dean, Johnson Cornell University, tells Sudipto Dey, that India needs to invest more in human capital and research to stem the slide. Excerpts:

Were you surprised by India's 10 places drop in the Global Innovation Index?

It wasn't a big surprise, to be very honest. Many of India's parameters were not moving in the right direction for some time.
But one must keep in mind that this is relative ranking.
This does not mean that India has fallen behind. But others are growing faster.
What had happened till the recent elections was that the political structure of Parliament was such that the government had difficulty in taking strong decisions.
So, the country was not moving as fast it could, or as fast it should.

I was actually expecting a drop in India's ranking. India in the last five-seven years did not do as well as it could to push progress. Innovation is something that requires progress in multiple fronts. The country did not move in a holistic manner on multiple dimensions. The countries that do well go in more or less on all the dimensions.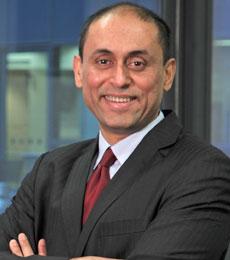 Does the loss of innovation edge impact India's competitiveness in global markets?

I think (India's) competitive edge has also become less sharp. Look at the sentiment when it comes to foreign investment, policies like retrospective taxes, and corruption scandals - that does not build confidence to invest in the country. In general, the competitive edge of India has decreased in relative terms.

Lot of the factors that go into measurement of innovation are human infrastructure, general infrastructure, capital markets, and business sophistication.
These are generic aspects of competitiveness also. In today's world if you want a company or country to be competitive, you have to be innovative.
It is very hard to be competitive on low-cost. Low-cost as a basis for competitiveness is no longer a viable strategy.
That is by and large true for most emerging markets. For example, the major focus of Chinese national strategy right now is on innovation.
In Mexico, the traditional outsourcing model of companies setting up offshore centres of manufacturing on the borders is no longer sufficient.
India's BRICS peers have all gone up the ladder in rank - China jumping six places at 29th and Russia by 13 places at 49th. What have they done right, that India missed?

Some of these are the result of actions taken last year, and sometime cumulative action over many years.
In India, industry has not invested in R&D as much as they need to, education hasn't been improved as much as they need to, infrastructure has not improved, the business climate was made less attractive due to corruption scandals. In a way, the report reflects what has happened in the country over five-seven years.

It is not that China has solved all its problems, but what you see is that there is clearer direction, more strategic action, and more hope among people - both inside the country and outside - that some of the innovation activities that they are supporting will lead to results.

It is time to be truthful on where we stand on the global stage. In human capital and research, we are three times lagging China.
India has started so many IIMs and IITs but the quality of faculty is not there. We have not invested enough in faculties.

What is your take on the role of government in improving innovation rank globally?

I do hope the Modi government does put in place an innovation agenda more strategically for the country. It is a medium to long-term change.
One cannot hope to change the system overnight. There has to be a push from the government for innovations in key markets.
The role of the government is very important.
Even in the United States, the government sometimes chooses some fields and pushes it.
In China, the government has identified solar and high-speed trains in few strategic markets.
That kind of strategic collaboration between government and industry has not been as strong in India.
India has done well on the branding-front; the challenge now is to move the reality up.
Any advice to corporate India to make Indian businesses go up the innovation curb?
Indian businesses in general have not invested enough in R&D. Also, the link between the Indian industry and universities is very weak.
But corporate India is changing and mindset is becoming more innovation-driven, and global.
The pressure to innovate has to be there for companies on the global stage. You need to take bold moves, and a strategic desire to innovate.