Start-ups in India with high valuations are witnessing a fund crunch and drop in valuations as investors tighten their belts and look at businesses that are sound.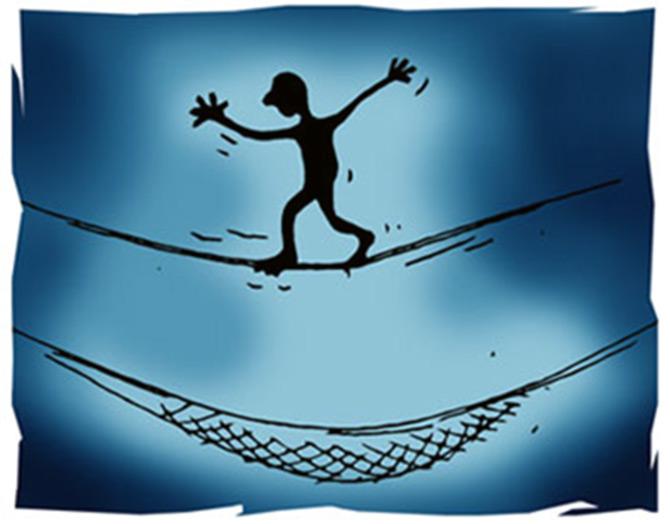 Image: The interesting thing is, that sector will have a lot of money coming in but if the economic models are not right, things go bad. Illustration: Uttam Ghosh/Rediff.com
A few of these have shut shop as these start-ups had not built a sustainable business.

"India has not seen this before. This is the first time we are seeing companies die," says Ash Lilani, managing partner and co-founder of Saama Capital, in an interview with Alnoor Peermohamed and Raghu Krishnan.

The venture firm is an early investor in Paytm and Snapdeal, and in traditional businesses such as Sula Wines and Chaipoint.

Edited excerpts:
Is the tap running dry for start-up investments due to high valuations?
I've been doing this for 25 years and I've seen it from the Valley perspective. I don't get shocked or excited when the bubble is happening.

This is a normal cycle. I've seen this happen three or four times in my career. It starts off dry, then two to three companies get funded, and there's a herd mentality in certain sectors.

Everybody wants to have a competing play. The interesting thing is, that sector will have a lot of money coming in but if the economic models are not right, things go bad.

It's a natural phenomenon because funding cannot be endless. In a time like this, investors become more selective.

The newcomers vanish... they usually retreat. And, suddenly the local investors are saying the bar is higher and they want companies with right economic models, but you have all these orphan companies out there.

So you'll see some consolidate, some will die. India has not seen this before. This is the first time that we are seeing companies die.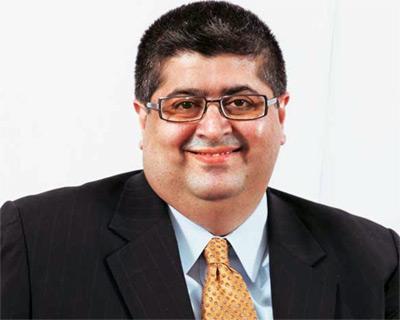 Has sanity returned?
What you're seeing is a correction in business models. Suddenly a view to profitability is coming in and the view of discounting and cashbacks is being rolled away.

It's being done very subtly, which is why nobody is noticing it. A lot of good investors are making sure their good companies are financed for the next 18-24 months. But, it's rationalisation, it's coming back to earth.

In some ways, entrepreneurs got carried away, investors got carried away, but it was sector-specific and not across the board.

If you go back and look where the bubble happened, it was in a couple of sectors - foodtech and hyperlocal.

Every deal we've done has been very reasonably priced, but I think it was sector-driven and I think it was a shame, because there were some good entrepreneurs in the space as well.

But we believe food tech and hyperlocal will have a 2.0 version with corrective economic models. We just have to wait.
What do you think will happen to some of these big cash-burning companies in the next 12 months?
I think the large companies won't be abandoned. There are three choices. One is, can we get an exit, which might be tough in this environment because the IPO (initial public offering) market is going to be shut.

The second is taking a step back, save cash, cut out the advertising, cut out the discounts, start rationalising the business model and the cash that was going to last for 12 months will now need to last for two years.

And the last option is, if you can't raise outside money at this valuation, you have to support the company.

But, the question then is what is the fair price in today's market. Investors have to take a decision.

Either we continue propping it up at this valuation or we do a down round, where there maybe an external investor available. But, that means everybody has to take a write down, including the founders whose stake will get diluted.

Unfortunately, employees also get hurt, because they have ESOPs (employee stock ownership plans).
It's a very tricky situation, but I don't think any of the large guys - I'm talking about the five or six of them - are going anywhere.
Down the road, there will be consolidation - it's already happening where there are common investors on both sides.
Will we see at some point more funding coming in?
The appetite for India continues to be there. If you look at the global economy, what's happening in the US and in China, India is definitely a bright spot.
When the Prime Minister (Narendra Modi) was in the US, it was very clear. Every single Valley company, be it Facebook, Google, Adobe, Microsoft, Sun, Qualcomm, they all came to kiss the ring because they realise India is their biggest potential market.
It's not if, it is the biggest market. Second, global investors understand the macro is good.
In reality, if we want that money, we still need companies and entrepreneurs that can take that money.
I don't think corporate India has a problem in raising money. None of the big industry houses has a problem, but we need a lot more younger companies.