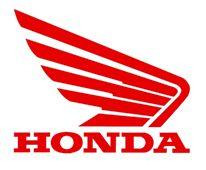 Honda Motorcycle and Scooter India workers have demanded hefty pay hikes after the company reported strong growth in recent months despite a slowdown in the sector.

The HMSI Employees Union has demanded basic pay increments of Rs 15,000 for permanent workers, Rs 10,000 for contract workers and Rs 4,000 for apprentices.

In a 35-point charter to the management, the union has demanded a host of other goodies, such as allowance increments of Rs 3,000 for attire, Rs 4,000 for medical expenses, Rs 3,000 for milk, Rs 3,000 for conveyance and Rs 2,200 for education, gifts valued up to Rs 5,000 on the introduction of new products and distribution of gold coins on the completion of 12, 15, 20 and 25 years of production work.

The workers have asked for a temple within the factory premises and a donation of Rs 200,000 for a jagran organised annually.

According to estimates, the increments and benefits being demanded would more than double the current wages.

The demands come at a time when six-odd instances of industrial dispute have disrupted production work at auto manufacturing and component facilities in the Gurgaon-Manesar belt over a year.

Foremost among them have been the ones at Maruti Suzuki's Manesar unit, where four instances of labour strife have led to a production loss of over 110,000 units and revenue loss to the tune of Rs 3,600 crore (Rs 36 billion)
for the company.
The Maruti Suzuki Workers' Union too had demanded an increment of Rs 15,000-16,000 in monthly salary.
Wage talks were derailed due to the arrest of MSWU office-bearers in connection with factory violence.
HMSI employs nearly 68 per cent of its workforce on contract.
The union has demanded the company regularise 200 workers annually. HMSIEU represents 1,800 permanent workers, who get between Rs 25,000 and Rs 30,000 a month (inclusive of base pay and additional benefits), while the 4,000-odd contract workers are paid Rs 8,000-10,000, depending on their skills and experience.
"There is a difference of nearly 30 per cent between the wages paid to permanent and contract workers.
"We have submitted our charter of demands for a new wage agreement. Discussions are on with the management," said Harjeet Grover, general secretary, HMSIEU, without sharing details of the demands.
Also on the charter are demands for free housing facilities for workers, interest-free loans to purchase two-wheelers, four-wheelers or personal products, medical and insurance facilities for immediate family members of permanent workers, etc.
HMSI's sales grew 55 per cent to 849,767 units in the four months ended July, as against a growth of 9.75 per cent in the two-wheeler industry.