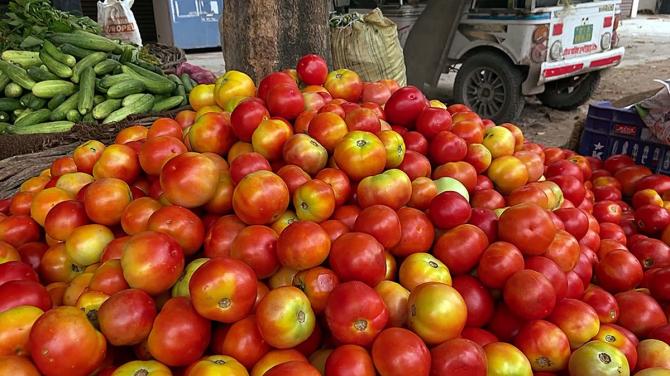 The central government will take a medium-term view while intensifying efforts to reduce the inflationary burden, and will avoid any knee-jerk reaction to transitory price rises, Finance Secretary T V Somanathan told Business Standard in New Delhi.
"The government has taken a number of measures for inflation control. They are ongoing and will be intensified. But I would also say that these decisions have to be taken with a medium-term view, and not necessarily based on one-two weeks/months figures, as they may have an impact on trade policies and have consequences over a longer period. So they have to be taken carefully," Somanathan said.
India's retail inflation hit a 15-month high of 7.44 per cent in July, breaching the Reserve Bank of India's upper tolerance level of 6 per cent for the first time in five months.
Citing measures taken by the government to cool down inflation, Somanathan, the senior-most bureaucrat in the finance ministry, said: "We are engaging in substantial open market sales of both wheat and rice to control food inflation; special measures of market intervention in vegetables, pulses and oil seeds were also taken to cushion the impact."
"Some steps are beginning to take effect while some will continue to take effect," Somanathan added.
The high inflation rate in July was driven by a spurt in prices of vegetables, led by tomatoes.
Vegetable prices shot up 37.3 per cent annually during the month, while pulses, cereals, and spices witnessed double-digit inflation rates.
The finance secretary said the surge in prices was a temporary seasonal phenomenon which would recede soon.
"I think inflation will be reduced in the next three months. So I would not advocate taking policy action based on the one elevated figure of this month," he added.
Somanathan said there were distinctly identifiable seasonal factors which had elevated the inflation rate, and those commodities which were undergoing a very rapid price increase and a big role to play in inflation were bound to abate when crops came in.
Prime Minister Narendra D Modi in his Independence Day speech promised to take more measures to minimise the burden of inflation on households.
On global slowdown and whether it poses risk to Indian exports, Somanathan said: "It will impart a certain downward push to our growth but I think we can overcome that through sustained domestic economy."
Trade data released by the commerce ministry on showed merchandise exports contracted for the sixth consecutive month in July, by 15.9 per cent Y-o-Y to $32.25 billion amid tepid global demand.
"If major economies which are buyers of Indian imports undergo slowdown, it will have an impact on India exports, and that's inevitable. However, India is not a very export-dependent economy in comparison to many other nations. So the effect on Indian economies will be relatively less than other economies," Somanathan added.
On the growth rate of industrial production easing to 3.7 per cent in June, Somanathan said it's transitory in nature and not worrisome.
On overall revenue collection -- both direct and indirect taxes -- Somanathan said it looked okay so far.
Feature Presentation: Aslam Hunani/Rediff.com