The palace, currently run by JLR, will be offered to bidders on a long-term management contract.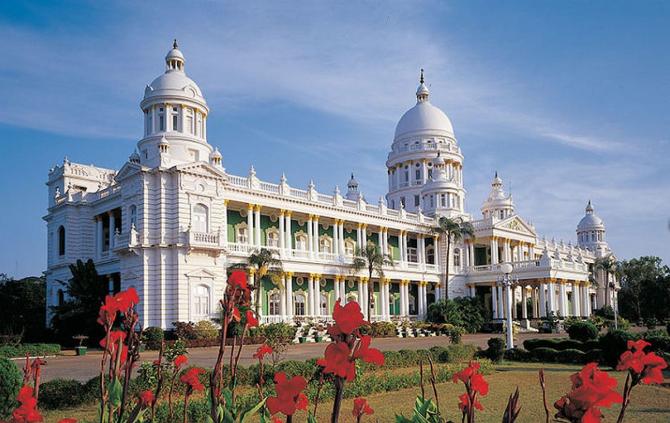 Indian Hotels, the operator of Taj brand of hotels, has evinced its interest to acquire the iconic 100-year-old Lalitha Mahal Palace in Mysuru.
A final decision, however, will be taken after the palace celebrates its 100 years in November this year, Appanna Nayak, chairman of the Karnataka government-owned Jungle Lodges and Resorts (JLR) said.
The palace, currently run by JLR, will be offered to bidders on a long-term management contract.
"We had talks with several hotel chains and IHCL has approached our government to take over the property.
"We will seek bids from all interested parties and then offer the palace," he said.
The palace was constructed by the then Mysuru king, Krishnaraja Wadiyar and its architecture was inspired by the St. Paul's Cathedral in London.
Since 1974, the palace was run by the Indian government-owned India Tourism Development Corporation (ITDC) which later transferred it to JLR in 2018.
Appanna said the state government is trying to revive tourism with private sector partnerships.
JLR runs 40 resorts in the state catering from high end tourists paying Rs 23,000 a night to Rs 1,200 a night.
"There are several beach properties in Karnataka which can be developed with private sector participation," Appanna said. Besides, there are several jungle lodges and religious places where the potential of attracting tourists is very high, he said.
"Despite the pandemic, the occupancy rates in our jungle properties in Bandipur and Kabini has shot up substantially and are touching 100 per cent occupancy rates during holidays and weekends.
"In the next few months, we expect the occupancy rates in other properties to also go up as vaccination drive picks up pace," he said.
Despite Karnataka having the pristine beaches and centuries old temples in Mysore (Chamundeshwari temple), Kolur (Mookambikak, Kukke Subramanya, Kadi Manjunath, Shree Mangladevi and in Kateel and ancient churches like St Alousius Church, it is unable to attract enough tourists like neighbouring states of Goa and Kerala.
"Hence, the state government is trying its best to attract private sector investments by giving single window clearance to the projects," he said.
The government has decided to start India's first jet ski race and invite participants from all over the world, he said.
Photograph: Kind courtesy, Lalitha Mahal Palace