Experts say one in every four mental health problems is due to depression and anxiety at the workplace.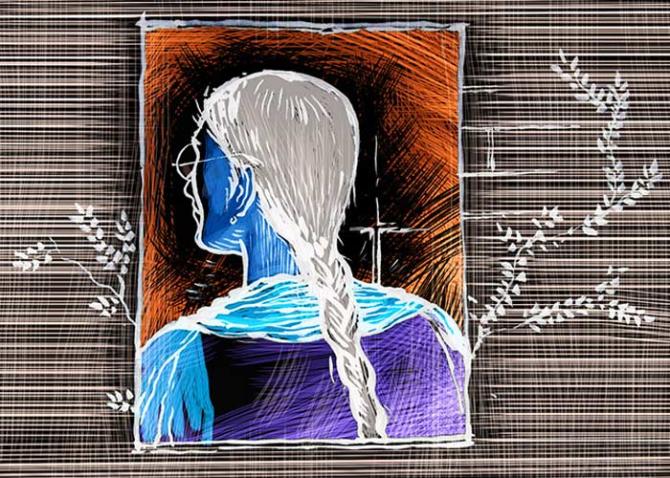 The theme for this year's World Mental Health Day on October 10 was: Mental health in the workplace.
It's an apt theme as workplaces are changing dramatically and goalposts are shifting almost every month. And, it's also a reminder to company managements about the importance of going beyond the optics to move towards a happier workplace.

It makes economic sense, too: While 40 per cent of job turnover is due to stress, the health costs may be much more than anyone thought. After all, extensive research done by some of the world's best institutes have found that workplace stress can be as toxic to the body as second-hand smoke.
Unfortunately, the common response from companies and employees to workplace-induced mental health problem is that it is a normal part of work; everybody experiences it, so they just have to bear it or get over it.

But this is a wrong approach. A survey of about 15,000 middle-level and senior-level executives in nearly 100 corporations revealed that the Indian executive is paying a heavy price for life in the fast lane.
As against the international cardiac risk status of 48 per cent, Indian executives' cardiac risk rate is nearly 60 per cent.
There's more. PERC, a Hong Kong-based consultancy firm, found stress levels in Asia are on the rise and India is rated over 6 on a 10-point rating scale. Consultants say anxiety levels are set to dramatically increase with spreading globalisation and the economic costs for business will be massive. Experts say one in every four mental health problems is due to depression and anxiety at the workplace.

It isn't India alone. Globally, more than 300 million people suffer from depression, the leading cause of disability, with many of these people also suffering from symptoms of anxiety. A recent World Health Organization-led study estimates that depression and anxiety disorders cost the global economy $1 trillion each year in lost productivity. Workplaces that promote mental health and support people with mental disorders are more likely to reduce absenteeism, increase productivity and benefit from associated economic gains.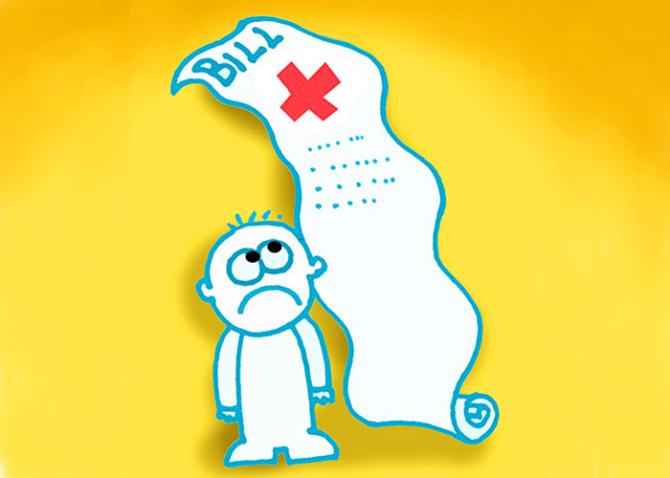 The problem of mental health, of course, goes much beyond the workplace. Consider this: The MINDS Foundation has done a study on mental health in India, the conclusions of which are disturbing. It says India has the highest suicide rate in the world among the youth — 35.5 per 100,000 people and quotes the National Crime Records Bureau 2015 as saying that every hour one student commits suicide. The study also says women are four times more likely than men to attempt suicide, while men are twice more likely than women to commit suicide.

The National Institute of Mental Health and Neurosciences has estimated that 13.7 per cent of the Indian population above the age of 18 suffers from "mental morbidity", requiring active intervention. It also suggests that one in every 20 Indians suffers from depression and nearly one per cent of Indians suffer from high suicidal risks. There is more: Almost 9.8 million children in the age group of 13 to 17 have mental health concerns and require active intervention.

What is unfortunate is that the country in general seems to be lacking substantial understanding of the matter. The treatment gap for mental disorders ranges from 28 per cent to 83 per cent and nearly 80 per cent of mental illness patients have not received treatment despite the presence of illness for more than a year, Nimhans said.

The situation is worse in rural areas where schizophrenia and bipolar disorders are often believed to be cases of possession by evil spirits. So in almost 90 per cent of the cases of severe mental disorders, the first approach is still a faith healer.
The burden of depression is thus huge. Although there are known, effective treatments for depression, few receive such treatments. The barriers to effective care include lack of insurance cover for people with mental disorders, dearth of trained health care providers (India has less than 4,000 psychiatrists to treat its mentally ill people).

A stress-free environment or a country where mental health problems do not exist is not realistically or economically achievable. But awareness is abysmal in countries such as India and there is a need for targeted programmes to reduce the social stigma attached to mental disorders.