India now has 402 million internet users - second only to China.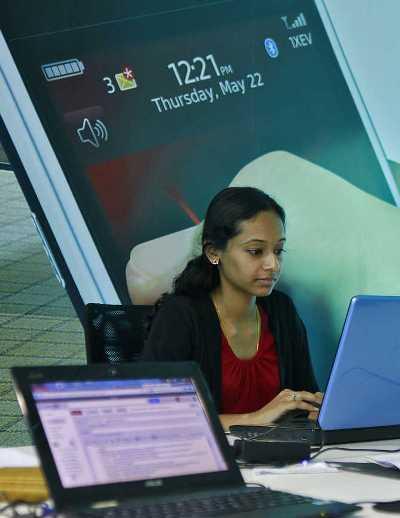 India is the only large global market that continues to record double-digit growth of its internet user base even as growth tapers off in the rest of the world, says Mary Meeker in the 2016 edition of the annual Internet Trends report.
Meeker is a venture capitalist and analyst at US venture capital firm Kleiner, Perkins Caufield & Byers.

Her annual report is keenly watched by analysts and companies across the globe to understand internet trends.
With over 400 million people having access to the Internet, India has the largest internet user base in the world after China.

Moreover, the Internet and Mobile Association of India (IAMAI) expects that number to reach 462 million by mid-2016.
Growth in India is not only driven by the low penetration of the internet among the population, which stands at around 30 per cent, but is also aided by low cost of smartphones.

According to the Internet Trends report, the average cost of a smartphone in India is $158, which is among the lowest in the world.
India is poised to be unique because unlike China and the rest of the developing world that is mobile-first in nature, India has been branded a mobile-only market.

Over 300 million of its estimated 400 million Internet users access the internet only over mobile devices.
While there are several advantages of being mobile-only, there are also several unique challenges that need to be surpassed.

For instance, advertising, which is the largest source of revenue on the internet will need to be overhauled as ad blockers were installed on 420 million smartphones, growing at 94 per cent year-on-year.

This growth is driven by users in India, China and Indonesia.
Government estimates suggest that India will add close to 50 million Internet users every five to eight months and this would continue through to 2020.

Another boost to India's online infrastructure will come with the onset of 4G LTE networks that promise high-speed wireless Internet.

Reliance Jio has invested $17 billion on setting up its network in India which is poised to be a gamechanger.