Industry has cautioned the government against rolling back the stimulus packages and tinkering with the existing rates of excise, customs duties and service tax in the coming Budget.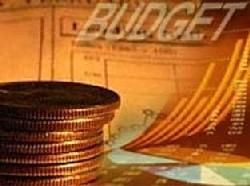 In a pre-Budget meeting with Revenue Secretary Sunil Mitra, Ficci President Rajan Bharti Mittal said in view of the looming threat of a double-dip recession and another slowdown in western countries, the stimulus should not be rolled back in the Budget in February.

Surcharge and education cess had complicated the tax structure and needed to be withdrawn, Mittal said, adding that the government should allocate a part of direct tax collection for educational projects, instead of having a separate levy by way of education cess.

The industry chamber called upon the finance ministry to restore the exemption on interest rates in foreign commercial borrowings and interest income of infrastructure capital funds to enable them to provide loans at a lower rate of interest.

The industrialists urged the finance ministry to avoid retrospective amendments entailing financial implications.

It said the rate of income-tax for companies should be reduced to 25 per cent to make it compatible with the global average corporate tax rate of 24.99 per cent, and the maximum rate of 30 per cent for individuals should be made applicable over an income of Rs 12 lakh, instead of Rs 8 lakh.

It said profit-linked incentives given for infrastructure, power and other crucial sectors should be continued till the end of the 12th Five-Year Plan, or at least till 2014.