Country's largest private sector lender ICICI Bank will auction this month gold jewellery weighing nearly 25 kg, which has been pledged with it for loans and the concerned borrowers have defaulted on their payments.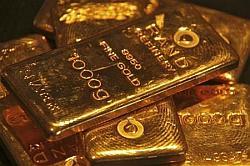 The auction would be conducted across various branches of ICICI Bank across Uttar Pradesh on March 16 for gold jewellery deposited by about 100 customers as collateral for their loans, ICICI Bank said in various public notices on Wednesday.

While neither the exact value of the gold ornaments being auctioned, nor the outstanding loans, could be ascertained, an equivalent amount of gold would be worth over Rs 7 crore at the current price.

It is a usual practise to take gold loans by pledging jewellery with banks, but such ornaments can be auctioned by banks after giving sufficient notice to the borrower in case of payment defaults.

"Since the borrowers have failed to repay their dues under the facility, we are constrained to conduct an auction of the pledged gold ornaments on March 16, 2013,"
the bank said in a public notice.
It further said: "In the event any surplus amount is realised from this auction, the same will be refunded to the concerned borrower and if there is any deficit post the auction, the balance amount shall be recovered from the borrower through appropriate legal proceedings."
The private sector lender said that auction would take place at ICICI Bank branches in areas including Varanasi, Lucknow, Meerut, Kanpur, Gorakhpur and Delpanderva.
Interested parties are required to submit a refundable security deposits of Rs 20,000 at ICICI Bank for participating in the auction process.
In case, winning bidder refuses to accept the jewellery after the auction then security money would be forfeited.