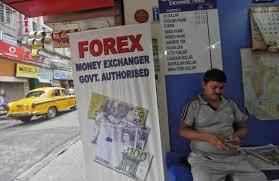 The rupee ended higher by another 30 paise to 62.19 against the American currency on Monday sustained selling of dollars by banks and exporters on hopes of foreign capital inflows in view of strong equity market.
The local currency has now gained 48 paise or 0.77 per cent in the last two sessions.
A weaker-than-expected US jobs data released last week has led to investors expecting a delay in the rate hike by the Federal Reserve, hoping foreign funds to continue invest in emerging markets, including India.
The rupee resumed higher at 62.10 per dollar against the last closing level of 62.49 at the Interbank Foreign Exchange (Forex) market.
The domestic unit moved in a range of 62.10-62.24 during the day before concluding at 62.19, showing a gain of 30 paise or 0.48 per cent against the dollar.
On global front also the dollar weakened across the board today.
Asian oil prices rose more than USD 1 per barrel in early trade, as last week's deal between global powers and Iran on latter's nuclear program offers little chance for any significant increase in exports until 2016.
Meanwhile, the Indian benchmark BSE Sensex ended higher by 244.32 points of 0.86 per cent to 28,504.46.