Use of AI for fraud detection will triple by 2021, according to a survey conducted by analytics company SAS and Association of Certified Fraud Examiners (ACFE), reports Pranjal Sharma.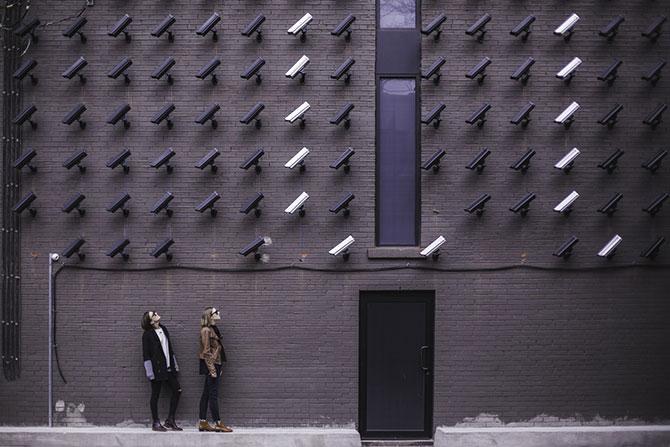 Marquee names of Indian industry are now facing prosecution for financial fraud, poor corporate governance, crony capitalism and plain corrupt behaviour.
Many stars of Indian industry are now behind bars, being prosecuted or on the run abroad.
Cutting across sectors the dark life of prominent entrepreneurs has been exposed.
Debates on poor corporate governance and accountability rage across board rooms.
Even as rules and oversight measures are tightened, a new dimension in fraud prevention is gaining ground.
Artificial intelligence is now being used to identify and flag errant behaviour.
Use of AI for fraud detection will triple by 2021, according to a survey conducted by analytics company SAS and Association of Certified Fraud Examiners (ACFE).
The global survey says that while just 13 per cent of companies use AI to deter and detect fraud, the number would rise to 25 per cent in the next couple of years.
While companies are increasing their budgets for using tech in fraud detection, biometrics and predictive analysis are becoming important.
"The tools available for fraud prevention are now more intelligent than ever.
"We're no longer restricted to merely reacting to fraud after it happens -- with the right AI-enabled tools in place, anti-fraud teams can now begin to intelligently predict potential danger spots and flag up early warning signs to ensure efforts are coordinated and effective," Laurent Colombant, Continuous Controls and Fraud Manager, SAS says in a statement.
"The emergence of AI, machine learning and predictive modelling is helping investigators to preemptively detect fraudulent activity, allowing them to stay ahead of the increasingly sophisticated techniques being employed by criminals."
Visa Inc has also developed an AI tool to prevent fraud.
The company claims that it has prevented $25 billion of estimated fraud annually using its Visa Advanced Authorisation tool.
Visa processed more than 127 billion transactions between merchants and financial institutions on VisaNet last year and employed AI to analyse 100 per cent of the transactions -- each in about one millisecond -- so financial institutions can approve legitimate purchases while quickly identifying and preventing fraudulent transactions, the company says.
The real challenge for a company like Visa is to differentiate between genuine and fraudulent transactions in milliseconds.
This is done "using neural networks modelled after the human brain to power its AI platform to identify possible fraud.
"This delivers faster and deeper insights through previously unknown correlations."
More than 8,000 financial institutions in 129 countries use Visa Advanced Authorisation, the company says.
For the moment, most of such technology is being used in financial services sector but is expected to spread to other industries.
As AI use matures for preventing financial fraud, a new rules framework may be needed.
Auditors, rating agencies and financial regulators will have to review existing rules and help technology prevent fraud.
Each of these bodies will also have to lean on AI to monitor and keep a check.
Many emerging markets in Asia and Africa are witnessing millions of new users in digital commerce.
Since many of them will be at risk of fraud, financial intermediaries can make their transactions safer using artificial intelligence.
Banks and financial institutions will demand that their borrowers put in place preventive and predictive models.
Investment in technology that prevents fraud is easier to justify and can see quick returns.
Risk and credit rating will soon depend on the sophistication of such preventive systems.
Companies in India and other countries will find it tougher to siphon money when the entire transaction trail is digitally traceable.
Devious financial crooks may finally have met their match in AI.