India is the biggest open market for global tech and finance firms.
They can't be allowed a free run especially because of their terrible record on fair play and monopolistic behaviour, says Pranjal Sharma.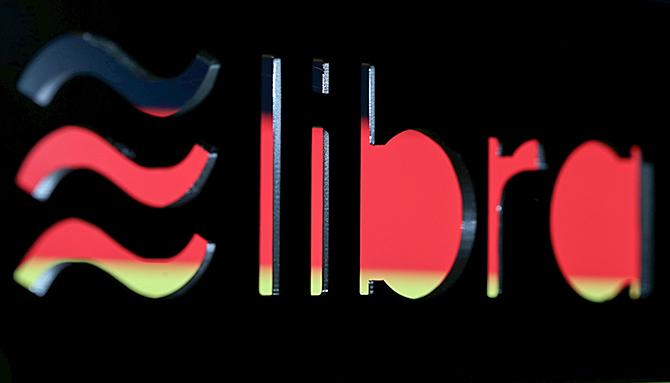 Global financial regulators are finding it tough to trust Facebook.
A company that has a terrible track record of data and privacy leaks has been attempting to popularise its cryptocurrency Libra for the last few months.
Governments are baulking at it.
France and Germany have already declared their opposition to Libra while other central banks are deeply suspicious of it.
Libra calls itself a global currency and financial architecture based on blockchain technology.
Facebook announced its plan for Libra in June 2019 but created an organisation around it for greater traction in the corporate world.
The Libra Association was created with founding members including PayPal, Ebay, Spotify, Uber and Lyft. (PayPal pulled out later).
From the financial world, members include investment and payment firms like Andreessen Horowitz, Thrive Capital, Visa and Mastercard. (The last two subsequently left).
Vodafone Group and France's Iliad are among the telecom partners.
Each has paid about $10 million to be a founding partner.
When it is launched, Libra will work through Facebook's digital wallet called Calibra.
The Libra Association has been trying to convince central bankers that a global private cryptocurrency will be good for the world.
All over the world, people with less money pay more for financial services.
Hard-earned income is eroded by fees, from remittances and wire costs to overdraft and ATM charges, says the organisation on its website.
We believe that global, open, instant, and low-cost movement of money will create immense economic opportunity and more commerce across the world.
In other words, the aim of the Facebook backed Libra Association seems to be to create a global digital currency which is controlled by a clutch of multinationals.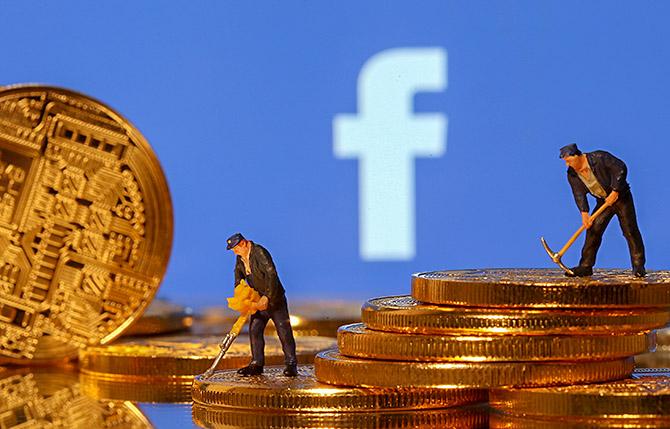 The Libra Association made its pitch to about 26 central bankers who met in Basel.
Central banks are not convinced.
The European Central Bank's board member Benoit Coeure said at a meeting in Basel, private digital forms of money could challenge the supremacy of the US dollar more easily, and faster, than currencies issued by other sovereigns.
Multilaleral financial bodies like the World Bank and International Monetary Fund are expected to discuss the issue of such digital currencies as well.
Emerging markets like India have to be very careful about private currencies that seek a global footprint.
India has managed to break out of the monopolistic hold that companies like Visa and Mastercard by launching its own payment platform.
It emerged in 2018 that Mastercard had complained to the US government about India's domestic payment network RuPay.
Mastercard had said that Prime Minister Narendra Modi was hurting US interests.
Late former finance minister Arun Jaitley had declared that Visa and Mastercard were losing their market share in India to homegrown financial systems.
For Facebook, this is the next big play after its attempts to control the internet with Free Basic.
India's policy-makers must be alert to any attempt by Facebook, Mastercard and others to force a cryptocurrency on us.
The Reserve Bank of India has to be proactive and it should participate in global dialogue to influence any effort to create a new financial system.
China has taken a strong stand against such steps by controlling access of global tech giants.
India is the biggest open market for global tech and finance firms.
They can't be allowed a free run especially because of their terrible record on fair play and monopolistic behaviour.
India must stand its ground to reject efforts like Libra.