Multi apps will be designed by taking core parts of the Hike product and remoulding them into creating new apps, each delivering one service -- Social and Messaging in one and Content in another, report Patanjali Pahwa and Karan Choudhury.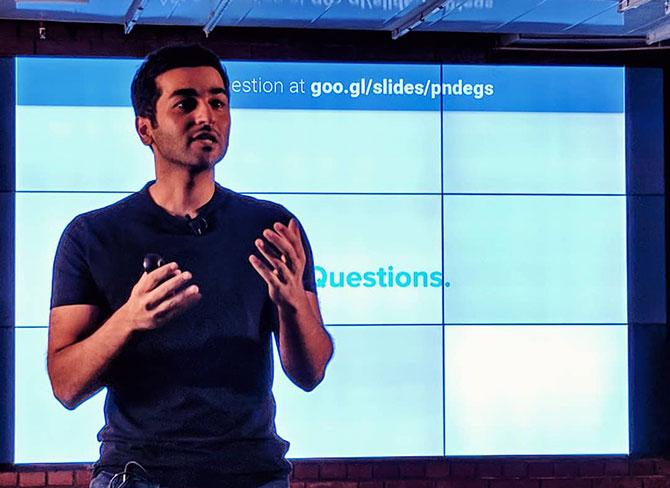 Exactly a year ago, in an interview with Business Standard, Kavin Bharti Mittal, founder and chief executive officer of Hike, the home-grown messenger service competing with the likes of WhatsApp, said while his product was inspired by WeChat, he wanted to take that forward and localise for the Indian market.
The plan was to create a super app that provided all possible services, including shopping on online marketplaces, booking cabs, ordering food online, etc -- all hinged on an in-app wallet launched by the firm in 2017.
However, a lot has changed since then.
Cut to January 2019, Hike announced that the company was looking at launching multiple apps through the year, in continuance with its intent to focus on Hike's core -- Social and Content.
"In 2019, we continue to double down on both Social and Content but we're going to do it with an evolved approach.
"We're going to do it across multiple apps.
"That means, in 2019 we're going to go from building a Super App that encompasses everything to Multiple Apps solving one thing really well," said Mittal.
According to industry experts, the dwindling daily active user numbers seem to be the reason behind this U-turn.
A renewed business strategy is a way of assuring present and prospective investors that it is viable to invest in a company.
In 2016 it was valued at $1.4 billion, thanks to a $175 million funding by Tencent and Foxconn.
The company, however, said it had most of the money left from the last funding round.
"We have most of the $175 million raised in 2016 in the bank and our runway is over two and a half years.
"You have to realise the nature of our business doesn't force us into the deep discounting and negative gross margin play.
"So we're efficient with capital," the company spokesperson said.
According sources close to the firm, so far it has been trying to cater to two different demographics.
"Its messenger app is targeted towards the 16-21 demographic in the metros.
"Its content hook tries to pull in the same age demographic but in small town India.
"Both demographics want different things.
"To make clearer parallels Hike wants to be WhatsApp and Sharechat.
"Those are two different answers to two different questions.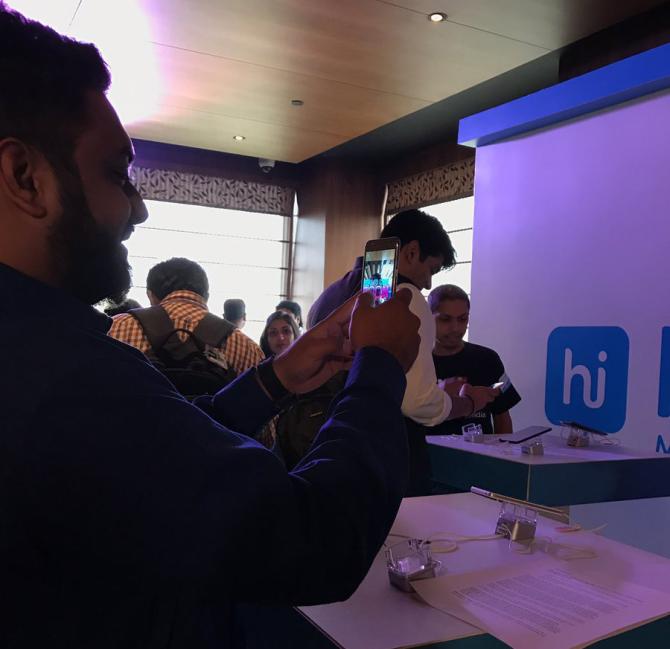 "This confusion has led to Hike struggling to pull in the numbers," said the source.
Hike claims it has 100 million users.
But it had a daily active user base of 1.07 million in August 2018, according to the AppAnnie data accessed by Business Standard.
In December, the daily active user base was down to 90,000.
Compare this to ShareChat, which pulled in 11.5 million daily active users in November 2018.
WhatsApp has a billion daily active users, according to reports.
Its wallet, which was supposed to be its crown jewel and attract e-commerce players to join the platform, has been put on the back-burner.
In an emailed response the company said while the wallet operations had not been shut, it was not a big focus area in 2019.
The last one year has been tough for the firm.
In May, the company laid off 25 per cent of its workforce, mostly employees coming from its two acquisitions -- hardware maker Creo and social networking venture InstaLively.
It also shut down its operations in Bengaluru.
On being asked if the company was planning to reduce more flab, Hike's spokesperson said: "We like the team we have.
"They're among the best product, design and engineering teams in the country and many that have been with Hike for years.
"Our strong team of 140 people are laser-focused, heads down on our 2019 plans."
The company at one point was competing with WhatsApp, which has more than 200 million active users in India.
In an emailed response, Hike said it might be working on something around the Lok Sabha elections.
Sources with knowledge of Hike's plans said there was no new election-related idea in the pipeline in January.
"If someone comes up with one, manages to get it approved by the board, builds that new product, tests it, gets a sense of its acceptance among a close user base and then launches it in three months, then that's different," said another former employee of Hike.
However, the company says since last year it has been focused on simplifying the app, especially around Social and Content.
Multi apps will be designed by taking core parts of the Hike product and remoulding them into creating new apps, each delivering one service -- Social and Messaging in one and Content in another.
"In our business the User Experience is key and the value isn't just in the number of users but how engaged they are on our platforms.
"Unbundling Hike into multiple apps focused on doing one thing allows us more room in the pixels to deliver much more around one problem.
"Moving to a Multi App Strategy no longer restricts us to a specific segment of the market.
"This is going to allow us to explore different parts of the market, which is important, given a significant number of new internet users have come from an older age demographic previously un-targeted by Hike," Mittal recently said.