Apart from SBI, UPI 2.0 partner banks are HDFC Bank, Axis Bank, ICICI Bank, IDBI Bank, RBL Bank, YES Bank, Kotak Mahindra Bank, IndusInd Bank, Federal Bank and HSBC.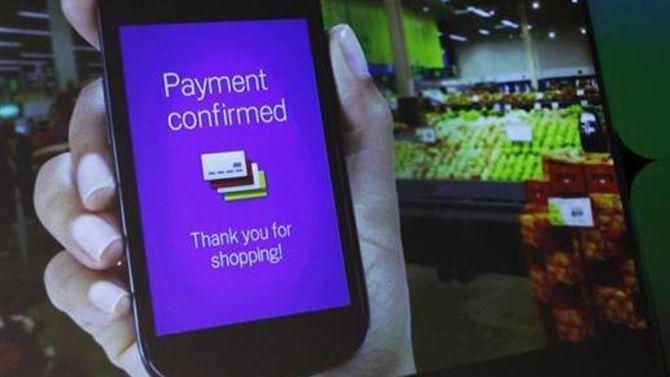 The National Payments Corporation of India (NPCI) on Thursday launched the much vaunted Unified Payments Interface 2.0, an updated version of the country's flagship payments platform.
RBI Governor Urjit Patel and Nandan Nilekani, Advisor (Innovation), NPCI, were present at the occasion.
The updated UPI 2.0 will soon be pushed to users through 11 partner banks, including State Bank of India (SBI).
On the occasion, the RBI governor said the launch was the result of the calibrated approach adopted by the central bank.
The apex regulator functioned as a developer, to start with, and then took on the role of a catalyst and facilitator.
UPI was launched in 2016 with much fanfare as a medium for round-the-clock instantaneous money transfers from one bank account to another.
Apart from SBI, UPI 2.0 partner banks are HDFC Bank, Axis Bank, ICICI Bank, IDBI Bank, RBL Bank, YES Bank, Kotak Mahindra Bank, IndusInd Bank, Federal Bank and HSBC.
The updated version unveiled on Thursday has been in the works for more than six months and has features like letting the merchants attach bills along with their payment requests.
This allows customers to verify the invoice and check the credentials of the merchant before making the payment.
This feature comes in the backdrop of users complaining about mismatches in the payment requests received from merchants and actual bills.
Verified, or signed, QR code is another new feature. It aims to repose the faith in digital payments.
With this, merchants can now be verified on UPI, letting customers check if they're paying the actual merchant or a fraudulent party.
Additionally, instances of QR code-tampering will come down with this feature. Customers will now be able to do transactions with verified merchants without having to enter the app code.
"The idea is to create more faith in the system. Signed QRs will make sure that customers are reassured and merchants also know that their ability to collect payments is higher because of higher trust overall," said Dilip Asbe, MD & CEO, NPCI.
Asbe told Business Standard that banks have been given time till March 31, 2019, to change all printed and digital QR codes envisaged in UPI 2.0.
BHIM UPI recorded transactions worth Rs458 billion and 235 million in terms of value and volume, respectively, in July 2018.
The UPI platform is now live with more than 95 banks, including payment and co-operative banks, on board.
While organised merchants have been slow so far to adopt UPI, the industry hopes that the new features in UPI 2.0, targeted at making merchant payments smoother and more efficient, will help boost merchant transactions on the platform.
"The upgraded version of UPI was a much awaited launch and we are hopeful that it will not only drive larger transaction volumes but also significantly increase P2M adoption," said Harshil Mathur, CEO & co-founder of Razorpay.
The updated release of the payments system also has more consumer-friendly measures, like the overdraft facility.
This implies that in addition to current and savings accounts, customers can link their overdraft account to UPI.
Additionally, the update features one-time mandate which is essentially a way to block money transaction from one's account for a specific purpose or to a merchant.
The amount can be deducted on a pre-specified date.
"Customers can pre-authorise a transaction and pay at a later date. It works seamlessly for merchants as well as for individuals. Mandates can be created and executed instantly," NPCI said in a statement.
The one-time mandate is a watered down version of recurring mandates which the UPI 2.0 was supposed to enable but opposition from banks and the regulator forced it out of the current release, sources said.
The recurring mandates as envisioned by the team behind UPI will work in the same manner as an electronic auto-debit works and can be used for a taxi app.
Photograph: Reuters