Havells will acquire the entire consumer business infrastructure, people and distribution network. Plus all intellectual property of the Lloyd brand, logo, trademark and attendant rights.
Havells India, leading electrical appliances and components company, is buying the consumer durables arm of Lloyd Electric & Engineering.
The arm's name is Lloyd Consumer Durable Business Division. Havells said on Sunday its board of directors had approved. The acquisition, when completed, will mark Havells' foray into consumer durables.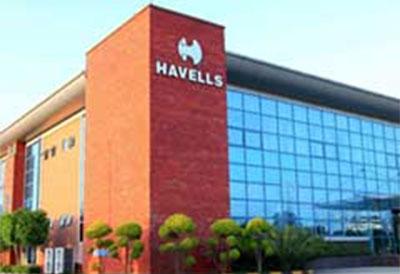 The acquisition is proposed at an enterprise value of Rs 1,600 crore (Rs 16 billion) on a debt-free and cash-free basis, subject to closing adjustments, the company said. The transaction is expected to close in the next eight weeks.
Standard Chartered Bank was financial advisor and AZB & Partners legal advisors to the transaction. EY represented the sellers as their financial advisor.
Havells has signed an agreement with Lloyd Electrical & Engg and with Fedders Lloyd Corporation, for acquiring the Lloyd brand and their consumer durables business - sourcing, assembling, marketing and distribution of, among other things, air conditioners, TVs, washing machines and other household appliances.
Havells will acquire the entire consumer business infrastructure, people and distribution network. Plus all intellectual property of the Lloyd brand, logo, trademark and attendant rights.
It plans to finance the transaction through a mix of debt and internal accrual. The company would not raise any new equity. Executives said the acquisition might require approval from the Competition Commission of India.
The revenue of Lloyd Consumer for the nine months of April-December 2016 was Rs 1,242 crore (Rs 12.42 billion); operating earnings were Rs 75 crore *(Rs 750 million). The full-year revenue is estimated at Rs 1,850 crore (Rs 18.5 billion), with operating earnings of Rs 110 crore (Rs 1.1 billion).
Anil Rai Gupta, chairman and managing director of Havells India, said they'd continue to use Lloyd's production facility at Pantnagar in Uttarakhand. "In course of time, we will set up our own production facility that will be more modern."
The consumer durables industry is currently estimated at $15 billion (Rs 1 lakh crore) and growing in double digits annually, with increasing urbanisation. The acquisition of Lloyd would give Havells access to 10,000-plus direct and indirect dealer networks, 485 authorised service centres and 31 company-owned service centres.
Havells' consumer business currently accounts for nearly 21 per cent of its revenue; cable and wires constitute 40 per cent. Gupta said the Lloyd portfolio would be a separate division. "The proposed acquisition is in line with Havells' objective of 'Deeper into Homes', driving domestic expansion and owning a brand and distribution-oriented asset."
Last month, Havells announced a foray into the personal grooming segment, with the launch of an array of products such as electric shavers, beard trimmers, grooming kit precision nose and ear trimmers, hair straighteners and dryers.
Havells has been a growth story through acquisition.
The late Qimat Rai Gupta acquired it in the 1960s and built it. He later made a mark by acquiring the struggling Sylvania, a 100-year brand, in 2007. In December 2015, it divested 80 per cent stake in Sylvania to Shanghai Feilo Acoustics for Rs 1,070 crore (Rs 10.7 billion).
According to the official statement, Lloyd is among the top three brands in the air conditioners category, with an entrenched network in tier-I and tier-II cities. The brand has expanded into television and washing machines as well.
Lloyd buyout to dilute Havells' profitability
Acquiring Lloyd Electric's consumer durables business has every ingredient to be a blockbuster buyout in the long run. For one, given Lloyd's 12 per cent market share in the air conditioners industry, it gives Havells the needed entry into the white goods segment. Lloyd also manufactures televisions and washing machines, apart from a few other consumer products.
The acquisition also comes at a time when Havells' core business - switchgears - is facing problems on volume and profitability. While Havells' cables business remains strong, it offers limited diversification opportunities. After this acquisition, Havells can scale up to cater to all fronts of consumer durables.
Has Havells paid the right price for the deal is the Street's concern.
Analysts expect Havells' stock to open in the negative zone on Monday as questions on valuations emerge, largely due to the margin-depletive nature of the transaction. Havells' consumer business operates at 24 per cent profit margins currently, whereas that of Lloyd's is 7.7 per cent.
Even overall operating margins of Havells (13 per cent) is far higher than Lloyd's.
Therefore, a substantial dilution in Havells' profitability is likely. Havells' consumer business revenue stood at Rs 1,023 crore for the nine months ending December 2016, whereas Lloyd's consumer business revenue was Rs 1,242 crore in this period.
A simple math would put the blended margins at 15 per cent for the combined business. In addition, analysts at Quant Capital feel marketing spends could also be elevated for Havells after the acquisition.
According to analysts, Havells will now face competition from some of the largest players in the world, where operating profit margins are lower than the past levels.
"Thus, we expect significant increase in the marketing spend of the company (currently at three-four per cent of revenue) over the next few years," an analyst says.
In this context, another analyst from a domestic brokerage doubts if Havells has paid the right price. "I find the deal overpriced," says the analyst.
The Street will keep a close watch on the investor call scheduled on Monday afternoon to understand the rationale of the deal. "Given Havells' past track record with acquisitions, unless the company clearly defends the price it has paid to Lloyd, you could expect significant derating for Havells stock," the analyst adds.