Attributing "sensationalism" over the CAG's presumptive loss figure of Rs 1.76 lakh crore (Rs 1.76 trillion) for the "killing" of the telecom sector, government on Friday said it plans to auction by March-end the circles that were not taken in the flopped sale of mobile phone spectrum this week.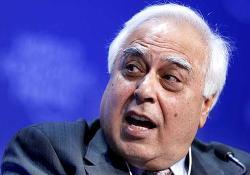 It also rejected Opposition allegations that government was celebrating the failure of the auction and said notwithstanding the poor response, it will garner the estimated Rs 40,000 crore (Rs 400 billion) from spectrum sales.

An Empowered Group of Ministers (EGoM) headed by Finance Minister P Chidambaram will meet soon to decide on price and date for auction of spectrum in circles like Delhi and Mumbai, Telecom Minister Kapil Sibal told a news conference in New Delhi.

The government, which had set a reserve price of Rs 14,000 crore (Rs 140 billion) for pan-India spectrum on the basis of CAG's assumption of Rs 1.76 lakh crore loss caused to the exchequer in the previous sale in 2008, managed a meagre Rs 9,407.64 crore (Rs 94.07 billion) in the auction that lasted barely two days.

"The telecom story is no longer a story that we can talk about to the rest of the world. People ask me the question, what happened? And quite frankly, I have no answers.

"All I can say that certain events took place and there was a level of sensationalism that took over and the government was, in a sense, limited in its policy prescriptions and had to move forward in a certain way which ultimately has resulted in what we have seen couple of days ago," he said.

Sibal said the government got more than Rs 1 lakh crore (Rs 1 trillion) from the auction of 3G spectrum, which was used by CAG to base its presumptive loss. "But the customer got nothing" as there was no rollout of 3G services.

"Where are those Rs 1.76 lakh crore?" he asked in an apparent reference to the CAG estimate and the money garnered in the auction that concluded on Wednesday.

Finance Minister P Chidambaram, responding to questions on the net gains made by government, said, "I think you are all jumping to numbers. I thought we started by saying let's stop myth making first. I think you are making or building more myths now."

"The point is that, this auction has discovered a price. There is no point in calling it a damp squib or a flop or a failure. There is no such thing good price or bad price. This is an auction-discovered price, given the economic condition of today. So we take it as it is as we go forward," he said.

Chidambaram, who heads the ministerial panel on telecom, said 2G spectrum in four more circles of Delhi, Mumbai, Karnataka and Rajasthan as well as that in CDMA band is to be auctioned this year. Also, there is a charge to be levied on excess spectrum that incumbent operators hold.

"I underscore Sibal's statement that policy must be left to the government of the day, which can take the economic condition into consideration. We are neither celebrating, nor condemning anyone. We are simply pointing out what happened over the last four years," he added.

"As far as, Jaitley's statement is concerned, I have not read the statement. We are not celebrating anything. I think the burden of the song of my colleague Sibal is captured by in a one-line
editorial which I read yesterday.
"But, in the popular imagination this was not the 2G scam, rather the scam involved in Rs 1.76 lakh crore. That scam, it is now clear, was pure myth. That's the point he (Sibal) is trying to say," Chidambaram said.
Sibal said even after adjusting the refund the government has to make of the 2008 entry fee collected from three of the five winners of this week's auction, the government will have a surplus revenue generation.
"At the initial stage I can tell you Rs 17,343 crore (Rs 173.43 billion) is what we have got as a result of this auction. This includes Rs 9,407 crore (Rs 94.07 billion) from the sale of spectrum in those 18 circles plus the one-time fee in those 18 circles of Rs 7,936 crore (Rs 79.36 billion) makes Rs 17,343 crore (Rs 173.43 billion). So there is a net gain, there is no doubt about it," Sibal said.
Stating that was "grieved" by the outcome of the auction, Sibal said, "We are sad that we would not be able to take the sector forward, because we have been constrained in our policy prescription."
Emphasising that neither he nor Chidambaram had criticised any institution, he said, "We have just talked about the environment that was created through a process of sensationalism. Please don't take this as a criticism on any institute."
Asked why a high reserve price was set for the spectrum sale, Sibal said the reserve price for CDMA was actually brought down from TRAI-recommended Rs 36,000 crore (Rs 360 billion) to around Rs 18,000 crore (Rs 180 billion) and that for GSM from Rs 18,000 crore to Rs 14,000 crore (Rs 140 billion).
"We were criticised for that as to why we are reducing the price," he said.
Of the 22 circles, in which the country has been divided, bids were received for 18 circles. And only in one circle - Bihar - was it marginally above the reserve price set.
The government, he said, will consider revising the reserve price of other circles when it decides on the base price for auction in these circles this week.
"I think our intent is to try and have another auction before March 31," he said.
Chidambaram expressed confidence of meeting the Rs 40,000 crore revenue target for sale of spectrum as the "auction process is not (yet) complete."
Besides four circles of GSM, CDMA spectrum remains to be sold. Also, there is the one-time levy on existing telecom operators as also the refarming of spectrum.
Sibal said the auction was done as the Supreme Court set deadline.
The auction got total bids worth Rs 9,407.64 crore, just one-third of the minimum Rs 28,000 (Rs 280 billion) crore the government was expecting. The auction was a far cry from the 35-day bidding for the 3G spectrum in 2010 that got Rs 67,719 crore (Rs 677.19 billion).
"I think this is a lesson that all of us put together should learn and that (is) to allow those institutions which are charged with the responsibility of doing certain things allow them to do those things," Sibal said.
Stating that revenue cannot be the sole criteria for policy prescription, he said contours of institutional responsibility which are defined in the constitution must be adhere to, then only the country can move forward.