Acting tough, the government has imposed fines worth Rs 700 crore (Rs 7 billion) on various telecom operators for carrying out illegal and clandestine activities in their services, particularly for non-compliance of the subscriber verification process.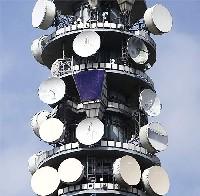 The penalty was imposed by Telecom Enforcement, Resource and Monitoring (TERM) Cells till January 2011 on various telecom service providers operating in different licence service areas for non-compliance of subscriber verification guidelines, a Home Ministry report said.

The fine was imposed on defaulting entities which did not comply with government orders despite repeated warnings that 100 per cent verification of each and every subscriber was absolutely necessary for interests of the country's security.

There have been several instances in the past where terrorists used mobile phone connections, which were issued without verification, to carry out terror acts in India.

"Consultations are regularly held with the service providers to streamline the guidelines. Apart from the fine, wherever the shortcoming is serious in nature and whenever necessary, local police even register cases against the defaulter," a Home Ministry official said.

Because of non-compliance of the government rules, the Centre had in the past suspended operations of pre-paid mobile connections in Jammu and Kashmir.

Cellular services to nearly 38 million pre-paid cell phone subscribers in Jammu and Kashmir, who comprise 60 per cent of total clientele in the state, was restored only after seven telecom operators Bharti Airtel, Vodafone Essar, Idea Cellular, Aircel, Tata Teleservices, Reliance Communications and state-run BSNL promised full compliance with the verification process.