The television was not the only screen that was vying for the audiences' attention on the Budget day last week. YouTube, the online video platform of Google, was live streaming the proceedings in association with CNBC TV 18.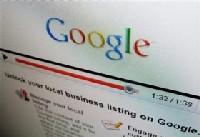 Unlike the dedicated commercial breaks on TV, YouTube displayed commercials simultaneously with Finance Minister Pranab Mukherjee's speech.

This was one of many initiatives the online search giant has undertaken to monetise its online products, and growing its display advertisement segment faster in India.

YouTube, Orkut, Google Display network (network of publishers using AdSense) and DoubleClick are the core products which form Google's display business.

On the mobile front, Google has AdMob which allows them to serve display ads on mobile devices.

Google had recently appointed Shailesh Rao, who had been heading Google India as MD from 2007, as the head for this business segment for Japan and the Asia-Pacific region.

Rao, who spends most of his time now shuttling between Singapore and India, said the company had seen tremendous growth in its ad revenue on Google display network in the recent days.

"Globally, the display ad business for Google is $2.5 billion. In India, the display ad business is a substantial part of our revenue. It's well north of 10 per cent of our total revenues in India," he said.

According to Rao, for long Google has been known for search advertisement which enables advertisers to connect with users looking for something.

But now, the company is being approached by thousands of websites for using its technology to sell and serve advertisement on their web platform.

For instance, Vodafone which came up with a teaser campaign just before the launch of its 3G services on February 19, simultaneously launched the campaign on television and YouTube. This was through masthead banner ads on the YouTube homepage.

Explaining this new level of interest by advertisers, Rao said online display ads were more interactive, targeted and "allowed advertisers to get instant feedback".

"We will help you build brands, engage with your audience and acquire customers, retain customers. We have a full suite of online platform with a massive user base that we can bring to help you execute your marketing strategy," he said.

YouTube not only gives options for putting up video ads but also gives advertisers the option of setting up their own brand channels.

Vodafone runs a very popular brand channel, which is a collection of the popular ZooZoo campaigns, on YouTube.

With 8,284,955 total views, this is the most subscribed sponsored brand channel in India.

It's not only about technology, but the reach of Google that attracts the players. Google's online display ads have even evoked the interest of automobile companies, other than telcos and FMCG firms.

Last year, Tata Motors ran their ad campaign for Aria on YouTube.

Google is also using its social networking site Orkut to show video ads. MTV has been using Orkut to promote its latest season of MTV Roadies.

AdMob is the largest mobile advertising network in the world which is now owned by Google following its acquisition in 2009.

DoubleClick is a subsidiary of Google that develops and provides Internet ad-serving services. Its clients include agencies, marketers and publishers.

Moreover, the online video platform has also started "catch up television" where you can watch selected reality shows put up by the content owners.

Last month, Zor Ka Jhatka, a TV show hosted by Shah Rukh Khan, was sponsored by Perfetti on YouTube.

YouTube has also premiered the Salman Khan-starrer Dabangg in partnership with Reliance Big and Hindustan Unilever Ltd this January.

Rao said Google would continue its focus on search platform and search-based advertisements.

"Search is our core business. It will remain core to us and we will continue to invest in that," he said.

On whether, Google will start creating and publishing its own content, he said the company would give its platform to content owners who in turn can build business and make money.