Aadhaar architect becomes most visible face to oppose Facebook plan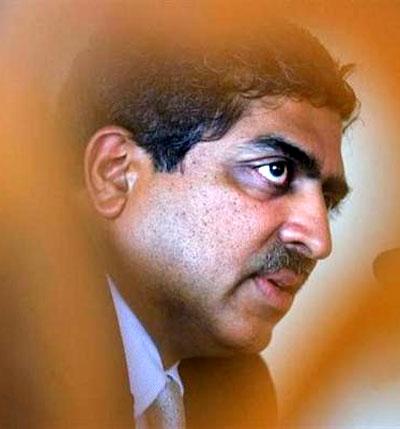 Nandan Nilekani, architect of India's unique digital identity Aadhaar, has become the most visible face of opposition to Facebook's Free Basics by calling it a "walled garden" that is against the spirit of openness on the internet.
"Not having a clear law on net neutrality has created a vacuum that many commercial interests are trying to fill with their own interpretation. We are unaware of Facebook's agenda, we are only commenting on what has been offered, and why it is against the principles of net neutrality, where everyone gets to access the full Internet in an open way," Nilekani told Business Standard in an email response on Thursday.
Nilekani, also co-founder of Infosys, has become the latest technology executive to oppose the multi-million dollar Facebook campaign, which offers select applications without data charges.
Facebook has been prodding its 130 million Indian users to send emails to the Telecom Regulatory Authority of India supporting differential pricing. In addition, it has been lobbying with industry bodies like Nasscom and IAMAI and leading technology executives like Vijay Shekhar Sharma of Paytm to seek their backing.
Sharma, who has accused Facebook of attempting to be an East India Company, is supporting a counter-campaign SavetheInternet. Industry bodies Nasscom and IAMAI have opposed differential pricing that allows telecom companies to offer access to select mobile applications or websites without charging users.
"With Free Basics, Digital India is as good as dead on arrival," Nilekani and his co-author Viral Shah wrote in an opinion page article in the Times of India earlier in the day. Digital India is Prime Minister Narendra Modi's programme to bring every Indian online and help them access digital services.
The Trai has extended till January 7 a deadline seeking responses on differential pricing of Internet services. Trai chairman R S Sharma in an interview with Business Standard on Wednesday said the consultation paper was not an opinion poll and the 1.4 million comments from Facebook's users were in a standard template and language that did not answer queries in the paper.
"Facebook users' comments mainly support a product, Free Basics, which is not among the questions in the consultation paper. We did not want to ignore such a large number of comments and extended the deadline so that people can send proper responses, logical answers to the questions in the paper," he said.
"What is at stake is choice, competitiveness, and openness. That is what the Internet stands for. Today, anyone can put up a website without approval by a central authority, and anyone else can access it," Nilekani and Shah wrote in the email.
"If net neutrality is eroded, certain websites and businesses will have a disproportionate share of the market, making it difficult for new entrants. This has nothing to do with being nationalistic, but has to do with upholding our values, our entrepreneurship and doing what is right. We are firm believers in markets and innovation with a level playing field," they said.