A WhatsApp spokesperson said the update 'does not impact the privacy of personal messages for anyone'.
Ritwik Sharma reports.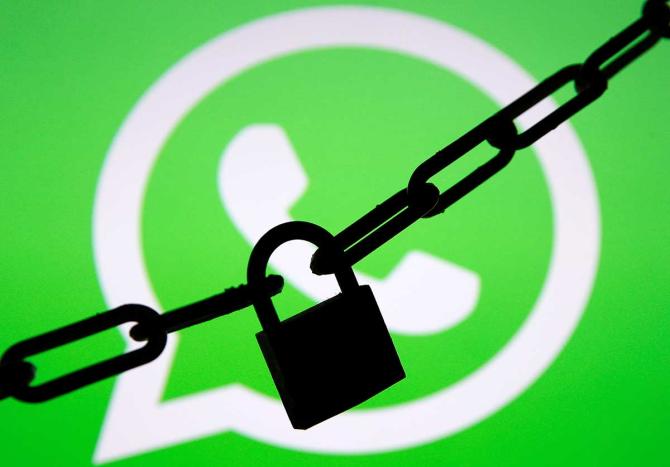 The deadline is over. WhatsApp's new policy changes come into force on May 15.
While Facebook-owned WhatsApp expects users to accept the policy changes, it has assured that no user account will be deleted until 'several weeks' later if users refuse to update.
The company had earlier set a deadline of February 8 for these changes, but deferred it to May 15 after a backlash with wide fears over data being shared with Facebook and the Indian government asking WhatsApp to withdraw its policy.
The message for now is that the WhatsApp policy update is 'like any other update' that is a tech industry norm.
According to a source privy to the developments, such updates mean improvements and innovations -- and in this case, it includes innovations in WhatsApp's business apps.
After the initial controversy in January, many users shunned WhatsApp and joined other platforms such as Signal and Telegram.
A WhatsApp spokesperson said that it has "spent the last few months working to clear up confusion and misinformation" and iterated that the update "does not impact the privacy of personal messages for anyone".
In the statement, it said that its goal was to provide information about new options to message a business on WhatsApp in future, and claimed that a majority of its users had already accepted the new terms of service.
While it categorically said that no accounts would be deleted on May 15 and neither would users lose functionality, in an FAQ section on the company Web site it adds that 'after a period of several weeks, the reminder people receive will eventually become persistent".
Limited functionality
The FAQ page also answers the question, 'What happens after I receive a persistent reminder?'
It says that users will encounter 'limited functionality on WhatsApp until you accept the updates'.
'You won't be able to access your chat list, but you can still answer incoming phone and video calls. If you have notifications enabled, you can tap on them to read or respond to a message or call back a missed phone or video call.
'After a few weeks of limited functionality, you won't be able to receive incoming calls or notifications and WhatsApp will stop sending messages and calls to your phone,' it adds.
While it claims a leeway for users with the deferral of the policy update deadline, WhatsApp is saddled with legal challenges.
In March, the Competition Commission of India ordered a probe into its updated privacy policy for breaching the antitrust law.
On May 10, Delhi high court issued notices to Facebook and WhatsApp seeking their responses to a public interest litigation.
The PIL challenged the new terms of service as 'violative of the provisions of the Information Technology Act and the right to informational privacy which is implicit in the right to privacy recognized under Article 21 of the Constitution'.
WhatsApp can be commended for trying to ensure the integrity of its end-to-end encryption and standing firm even when the Indian government sought it to help decrypt private messages (in 2019), says Raman Jit Singh Chima, senior international counsel and Asia Pacific director at Access Now, a non-profit that defends digital rights of people.
"However, the reality is that WhatsApp is collecting large amounts of data through metadata that are intended to use for a commercial purpose, unlike a completely encrypted platform like Signal. Then they are accountable to data protection bodies, competition regulators, consumer rights enforcement organisations and national governments generally," China adds.
Through metadata, he explains WhatsApp has information about the groups a user is part of, the devices she is using, who is the receiver of messages and when.
"That data is being integrated with Facebook's larger database of user information, which is important for them either for advertising or other analytics purposes," he says.
With multiple ongoing litigation in India, Chima says, there can be a question mark over Facebook and WhatsApp rushing to share data before a comprehensive data protection law is in place in India.
With regard to the CCI probe, he adds that unlike in several other countries, WhatsApp is seen as a dominant player in India's over-the-top messaging platform market.
"This means Facebook and WhatsApp are under further restrictions and regulatory scrutiny, and the fact that they are trying to go ahead and compel people to accept new terms of service is an attempt to mislead the Indian public and regulator," he adds.
He cites the example of Germany, where the data protection regulator banned Facebook from processing data of WhatsApp users.
"Facebook and WhatsApp should not be going ahead with changes to terms of service until this matter is decided between different national regulatory bodies."
*Kindly note the image has been posted only for representational purposes.
Feature Presentation: Ashish Narsale/Rediff.com