Indian imports of Russian oil plunged by a record in August month-on-month (M-o-M) as discounts on the fuel shrank in tandem with rising Brent oil prices.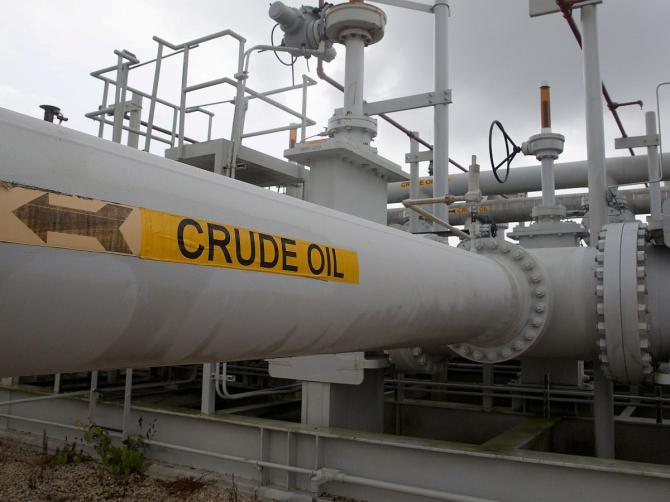 Higher crude prices will drive inflation or hurt earnings at oil companies and India's fiscal position if such spikes are not passed on to consumers.
Indian purchases of Russian crude declined by around 24 per cent in August from July to the lowest level since January, with refiners expecting volumes to drop further amid rising rates of Russian benchmark Urals grade, substantial stocks at refiners, and planned maintenance at Indian refineries, according to ship tracking data and industry officials.
Shipments of Russian oil to India dropped to 1.6 million barrels per day (bpd) in August from 2.1 million bpd in July, the steepest month-on-month drop, according to loading data from London-based market intelligence provider Vortexa and Paris-based market intelligence agency Kpler.
Volumes in August were the lowest since purchases of 1.4 million barrels per day in January.
The decline in August is largely driven by lower Russian Urals supplies, with the crude's narrowing discounts to Brent possibly dampening Indian refiners' appetite as well, said Serena Huang, an analyst at Vortexa.
European crude benchmark Brent climbed to as high as $87.8 a barrel last month from $78 a barrel in mid-July before settling at around $86 a barrel.
The surge in Brent rates has sent Urals higher. Urals is trading over $60 a barrel on a free-on-board (FOB) basis, a ceiling set by the Western powers on Russian oil sales, beyond which stringent sanctions apply.
Moreover, Russian crude output cuts have increased demand for Urals, more than halving the discounts from $10-$13 a barrel early this year.
Indian refiners need at least $7-$8 a barrel as discounts on Russian Urals.
$3-$4 a barrel is not workable, a Mumbai-based refiner said.
The economics of current levels of Russian discounts is not favourable to accelerated purchases of the crude, said R Ramachandran, a Mumbai-based oil industry consultant and former refining head of state-run Bharat Petroleum.
If refiners can get access to Russian crude at an attractive value, the scenarios will change. But that seems unlikely unless there are further output cuts in the Middle East or there is a slowdown in Chinese crude purchases, Ramachandran said.
India's total crude imports in August fell by around 7 per cent from July to 4.38 million bpd, Kpler data show.
Russian supplies accounted for 36 per cent during the period, with Saudi Arabia and Iraq making up around 19.5 per cent each.
Analysts expect Russian purchases to average 1.6 million bpd in September after Russia made voluntary output cuts of 500,000 barrels per day in August and 300,000 barrels per day in September, mainly of Urals grade, according to Russian officials.
Indian Oil and Reliance Industries were the two biggest buyers of Russian oil in August.
But Indian Oil's purchases shrank by 11 per cent month-on-month to 543,000 barrels per day in August, and Reliance's purchases declined by 21 per cent to 404,000 barrels per day, ship tracking data show.
This week, oil minister Hardeep Puri said India will buy oil from the cheapest source.
In the past, operational teams at Indian refiners were hesitant to process newer crudes because the impact on refinery equipment from processing such crudes was unknown.
A refining official said high costs and risks were involved in processing vast volumes of new grades at market rates.
The paradigm shift now is that refiners have understood how to process Urals, which were available at considerable discounts last year, reducing the risk in operations, the official said.
The decline in Russian purchases may hurt India's economy by depriving the country of cheap, discounted fuel. India imports over 85 per cent of its crude needs. Russia supplied 44 per cent of imports in July.
Barring Iraq, whose supplies are limited, Gulf crudes like Saudi Arabia and the United Arab Emirates cost $14-$21 per barrel more than Russian oil in June, Indian customs data show.
State-run refiners led by IndianOil, Bharat Petroleum and Hindustan Petroleum may also see an impact on July-September earnings based on higher crude costs and an inability to pass them forward to consumers amid the election season, analysts said.
Oil marketing companies were planning to cut pump prices based on first-quarter results, but that will have to wait, an industry source said.