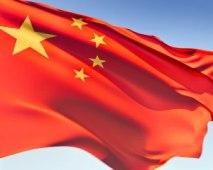 China's top oil refiner, Sinopec, has successfully flown a plane using a newly developed variant of biofuel made from palm oil and recycled cooking oil.

An Airbus A320, owned by China Eastern Airlines, landed at Shanghai's Hongqiao International Airport this morning after completing an 85-minute journey using Sinopec's new aviation fuel, the company said in a statement.

The biofuel was produced by Sinopec Zhenhai Refining and Chemical Company, state-run
news agency Xinhua reported.
"The biofuel produced enough power during the test flight and was no different from traditional fuels," the pilot of the plane was quoted as saying.
China is now the fourth country in the world to have developed aviation biofuel, following the United States, France and Finland, the company claimed.
Sinopec spokesman Lyu Dapeng said the company will now speed up commercial application of the new variant.