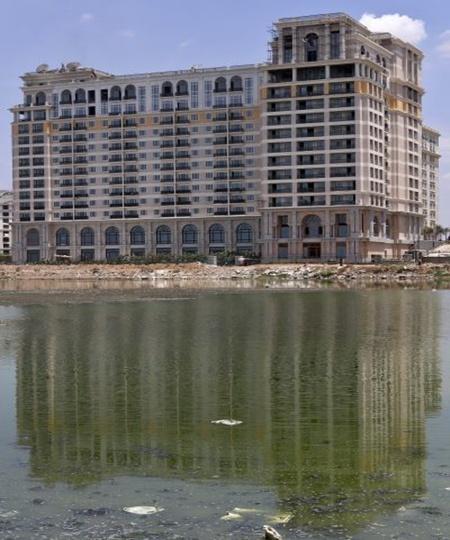 CPPIB is looking to partner with RMZ because the latter is aggressive on both new developments and acquisitions.
The Canada Pension Plan Investment Board (CPPIB) and other investors have held talks with Bengaluru-based property developer RMZ Corp to jointly invest in the greenfield developments and acquisition of commercial projects, said a source.
The Canadian pension fund manager already has two separate joint ventures with the Shapoorji Pallonji Group for investing in rental yield assets, and one with the Ajay Piramal group to provide debt to developers.
It recently picked up stake in Phoenix Mills' Bengaluru subsidiary, which is expected to spearhead the mall developer's all future acquisitions.
"CPPIB is looking to partner with RMZ because the latter is aggressive on both new developments and acquisitions. However, no agreement has been signed yet," said the source.
When contacted, a CPPIB spokesperson said, "We have no comment to provide on your story."
When contacted, RMZ Corp chairman Raj Menda said many investors had held talks with the company, but it had not signed any exclusive agreement with them.
Menda said the Qatar Investment Authority had proposed additional commitments for RMZ's future acquisitions.
CPPIB realty bet
Total AUM globally is $300 billion, of which 13% is real estate
In India, has ventures with Shapoorji Pallonji and Ajay Piramal group for buying rent yielding assets and provide debt to developers
Set to do a $700 mn deal to buy into logistics company, Indospace
Bought a stake in Bengaluru project of Phoenix Mills
According to experts, the CPPIB has chosen not to compete with big boys such as Blackstone and GIC and take a different route to invest in Indian real estate by investing in logistics firm Indospace and Phoenix Mills' arm.
Currently, Blackstone is the biggest owner of office assets with a portfolio of 70 million sq ft. RMZ Corp plans to grow its office portfolio six times in the next five years through development, acquisition and aggregation of office properties, Menda told Business Standard early this year.
RMZ owns 13 million sq ft office space in the country and wants to take it to 20 million sq ft by 2017 and 80 million sq ft by 2021.
In the first phase, the company will develop and acquire properties and after that, it will also aggregate properties where it will offload stake in the holding company, Menda said. "After 20 million sq ft we can list in Singapore or India," he said. RMZ Corp was looking to file prospectus for a real estate investment trust (REIT) by April, Menda had said earlier.
RMZ, he said, was also planning to set up a new platform with QIA after their first platform, which bought commercial properties in Mumbai, NCR and Chennai.
"Under the first platform, we have invested 80 per cent of the corpus in income-producing assets and 20 per cent in under-construction projects. It fits perfectly to the REIT norms," he said.