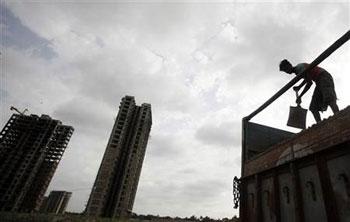 "For the infrastructure space, the budget allocation has gone up significantly to more than Rs 75,000 crore and that is a major delta for a one year time frame. Already 100,000 kilometres of road is under construction and that is where the first level of focus is; and in the coming years the focus is to incrementally build another 100,000 kilometers. For a government that is still only in its first year of operations, this surely has a huge chance to fire-up the entire road construction sector. Therefore, companies especially on the EPC (engineering, procurement and construction) side at this particular time could be good bets.
In the next 3-4 years, given the long term vision, infrastructure companies in the BOT (build–operate–transfer) space could be a great opportunity. This considering, even the recent corresponding comments by Surface Transport Minister Nitin Gadkari that the government will begin to take a higher share of the equity risks borne by a BOT developer which in itself is a game changer.
Budget 2015: Complete Coverage
Secondly, the government has made a point that it wants to come up with four ultra mega power plant projects worth almost 20,000 mega watts, almost equivalent to 100,000 CAPEX. The best part is that participants will not need multiple levels of permission. This instead would be 'plug & play' projects and approvals will be given prior to awarding the projects. It is felt that a similar model will be followed even for projects in roads, ports and the rail sector.
These are significant steps taken in the right direction for the entire infrastructure space, given the recurring policy level as well as regulatory level hurdles that could now go away. The developer then is just left with the risk to develop and execute the project rather than running around for clearances.
The other big one is the monetization of the Gold deposits that the country has. India imports almost over 800-1000 tonnes of gold each year and we have 20,000 worth of gold holdings. This is a very large number to my mind. And even if we are able to monetize a small percentage of this and move this money from physical asset to financial asset, then this could provide a huge impetus to the demand in the economy. This could provide large amounts of financial assets which could revive the demand and consumption cycle.
In addition to this, the scheme on gold bond where the government will remit the price when the individual sells the bond at whatever is the equivalent price of gold at that point of time are interesting measures that the government has taken and which could have far reaching impact on the economy.
Primarily talking about stocks, most infrastructure stocks have run up significantly on the Road, Power, EPC players, Port companies, as well as companies on the Railway side. This, in anticipation of these budget announcements. So in the short term there could be neutral to negative reactions given that the run up has already been factored-in . But in the long term, a number of stocks could be multi-baggers even at the levels that they are in, and hence when one invests in any of these stocks or sectors, it should be with a 3-5 year view. The story from that period of time frame looks extremely compelling."