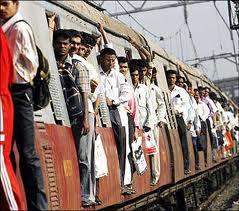 Use of solar energy in a big way, launching of waste-to-energy project and proliferation of compressed natural gas in train operations are some of the green initiatives likely to be announced in the Rail Budget this time.
Besides an elaborate exercise of water conservation, including setting up of water recycling plants, will also be announced by Railway Minister Suresh Prabhu in his maiden Budget address in the Lok Sabha on February 26.
Apart from using solar energy to illuminate coaches, station buildings and platforms, there are plans for solar energy generation plants in production units and workshops, sources said.
The minister wants maximum use of alternative fuel in rail operations and the Budget will reflect the same.
Prabhu is likely to propose setting up of water treatment plants and recycling plants in coaching depots, workshops and railway factories to conserve water in railways.
The idea is to prevent wastage of water and maximising the efforts to save it also, the sources added.
Budget 2015: Complete Coverage
After taking over railways, he has sought water and energy audit in the national transporter to know the exact consumption, wastage and scope for saving the precious commodities.
Many major stations in the country face acute water shortage in summer and there will be proposals for ways to enhance water efficiency in railways.
An effective plan for water management at stations across the country will be adopted to save water.
There will be a separate chapter in the Rail Budget listing a series of environment initiatives, including proposal to tap wind energy by setting up windmills along the tracks.
The Budget is likely to propose setting up a plant for producing energy from waste, a first of its kind exercise in the public transporter.
Railways generate tons of wastage including plastic which can be used for producing energy.
Railway Minister Suresh Prabhu is likely to announce a new integrated management system certification of all major workshops and production units covering quality, occupational health and safety.
The Rail Budget is also expected to announce a proposal to change design of locomotive cabin to reduce the noise level.
The objective is to improve the design to achieve the limits laid down in US standards.