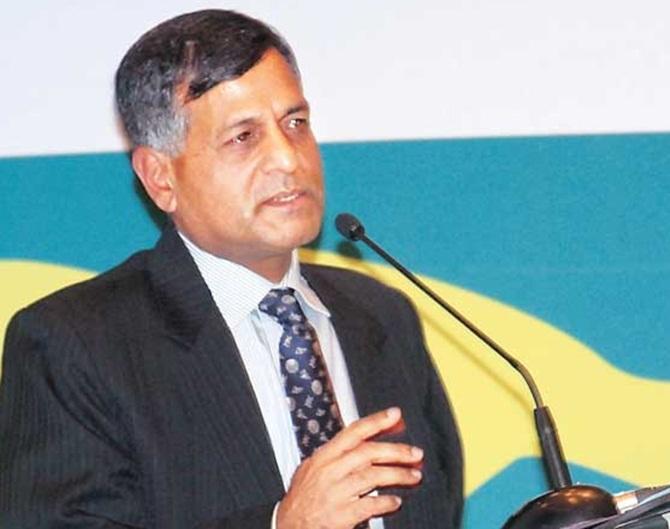 Ashok Lavasa, left, the finance secretary, spoke to reporters after the briefing by Finance Minister Arun Jaitley on the government's approval of the pay commission recommendations on salary and pensions.
Excerpts:
Why relook at allowances?
There are 196 allowances.
The pay panel recommended 51 be abolished and 37 be subsumed within other allowances.
These had far-reaching implications. So, the committee of secretaries felt this needed further examination and that is why this new committee has been set up, with four months to report.
What will be the impact? Leaving aside allowances, what is the burden?
The impact of what the Cabinet decided today on pay and pension is around Rs 84,000 crore (Rs 840 billion).
How much has been provided in the (year's) Budget? Will there be additional provisions?
There is no fresh number.
There is adequate provision.
The budgetary provision was made keeping in view the recommendations of the pay commission; accordingly, provision was made.
We have adequate provision. As of now, we don't need more. When the recommendations of the allowances committee comes, that is the time we have to reassess.
By when will the payouts on pay, pension and arrears start? Will employees start getting the money from August onwards, for July salaries?
We will work out the modalities and pay out as soon as possible.
We will start distributing the arrears soon, as that is what the Cabinet wants.
On the whole, for the first six months of the calendar year, arrears would be around Rs 20,000 crore (Rs 200 billion).