There isn't too much that the Budget could do directly to help the sector, notes Devangshu Datta.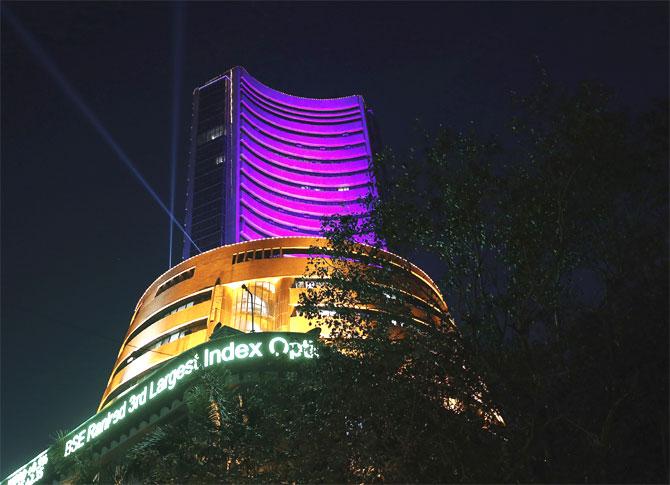 In the past month, trading has been driven to some extent by rumours of Budget-related provisions that might make a difference (positive or negative) to specific sectors.
One caveat in examining such rumours is that Budget-related rumours are quite often wrong. Also, there can be a "buy on news, sell on rumour" effect where the rumour is correct but it has already been fully discounted by the time it is confirmed.
Sector by sector, using the National Stock Exchange's indices, the best performances in the past month have come from realty (+6.07 per cent in last 30 days until February 23), IT (+6.07 per cent), FMCG (+5.94 per cent), pharma (+2.83 per cent) and metals (+1.43 per cent).
One interesting point is IT (+25.7 per cent in the last 365 days), FMCG (34 per cent) and metals (+17.5 per cent) are relative laggards in capital gains over the past year. The Nifty has returned 44 per cent last year. Admittedly, pharma (+48 per cent) and realty (+47 per cent) have beaten the major index.
In the past month, metals have seen some recovery on the basis of the coal auctions, where several majors have managed to get allotments. But global price weakness might pull these stocks down again, not to mention there has been possible over-valuation of the coal blocks.
The movement in the realty sector is based on hope that interest rates will come down. Also, some tax clarity is expected on Reits (Real Estate Investment Trusts). That would make it easier for the cash-strapped sector to raise fund. Also, there are rumours the Budget might hand out some sops to encourage low-cost housing, in particular.
Information technology, pharmaceuticals and fast-moving consumer goods (FMCG) are usually seen as defensive sectors. IT profitability is linked strongly to US growth, and a little less strongly to global GDP (gross domestic product) growth.

IT profits are also linked to rupee weakness versus the dollar. IT has often been a counter-cyclical performer when the rupee has been weak and external deficits have been rising.

There isn't too much that the Budget could do directly to help the sector. Perhaps there is a hint that Mr (Arun) Jaitley will not impose taxes.
Budget 2015: Complete Coverage
Pharma is similarly seen as an export play. But the industry has very different dynamics. The last year or two have been quite rocky for Indian pharma majors due to the US Food and Drugs Administration conducting a crack-down in terms of inspecting facilities in India and banning imports to America from several of them. Overall, earnings have not been good. But a revival is perhaps expected.
FMCG is also considered a "perennial" sector. People don't stop buying toothpaste and soap even in a recession. India's FMCG companies have benefited from the rising incomes at the lower end of the pyramid.

Family moving from a lower income group into the middle income group is a new customer. FMCG has also gained from better infrastructure - better communications and road enable better reach and lower costs. However, there isn't much the government can do directly for the sector, except for sops on the tax route.
The other interesting factor is several high-return sectors have yielded negative returns in the past month. Banks (-4.7 per cent in past 30 days), finance (-2.6 per cent) have seen negative returns, for example. The biggest drag in this area has been PSU banks (-13.7 per cent). This could reflect unease about uninspiring results and high non-performing assets.
The author is a technical and equity analyst.