Capex for next year expected to be up 25% to Rs 3 lakh crore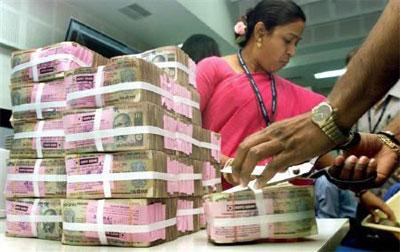 The coming Union Budget 2016-17 will likely come good on Finance Minister Arun Jaitley's promise to continue the government's public spending push, with capital expenditure (capex) for the next year expected to come close to Rs 3 lakh crore for the first time.
At a time when private sector balance sheets are stretched and banks burdened with non-performing assets, Jaitley had stated the Centre's commitment to boost spending in infrastructure as an impetus for growth. For 2015-16, the finance minister had budgeted Rs 2.41 lakh crore in total capex (including loan disbursements), about Rs 49,053 crore, or 25.5 per cent, higher than the 2014-15 revised estimates of about Rs 1.92 lakh crore.
Next year too, a similar push is expected as the 2016-17 budgeted capex could be around 20-25 per cent higher than this year. Compared to the budgeted figures available, that comes to around Rs 2.90-3.02 lakh crore.
Read our complete Budget coverage here
Official sources said for enhanced capital spending by the government to act as a stimulus for the private sector to invest again, some six to eight quarters of sustained boost was required. They reckon that 2016-17 will be a final push for the government to provide that boost before the year-on-year increase in capex can be eased back.
"We have four quarters of this year and four quarters of the next. This is a burden which the government has to take, but it is necessary given that India Inc is not in a position to substantially increase investment," said an official, adding the year-on-year expansion in capital spending next year was likely to be the same as this financial year.
According to data available with the Controller General of Accounts, total capex by the Centre for April-November 2015-16 was Rs 1.59 lakh crore, about 31 per cent higher than the same period last year.
For April-September, it was Rs 1.28 lakh crore, the first time ever that capital expenditure for the first six months of any given year had crossed the Rs 1 lakh crore mark.
In the run-up to the Budget, Jaitley has time and again said the government will maintain its capital spending momentum, including in pre-Budget meetings with representatives from India Inc and banks. He will have to do so despite the additional financial burden of implementing the recommendations of the Seventh Pay Commission and One Rank, One Pension (OROP).
The additional burden due to the 7th Pay Commission recommendations is expected to be around Rs 74,000 crore. While defence ministry estimates say the additional spending due to OROP is expected to be Rs 8,000 crore, finance ministry officials said in private it could be higher than Rs 10,000 crore.
This comes at a time when the government has cut its own gross domestic product growth estimates for the year to 7-7.5 per cent from 8.1-8.5 per cent and might take a relook at the medium-term fiscal consolidation road map, as elucidated by Chief Economic Advisor Arvind Subramanian in the mid-year economic analysis last month.
Indications are Jaitley may still stick to the fiscal deficit target of 3.5 per cent of GDP for the next year, with the final decision on the matter possibly in the hands of Prime Minister Narendra Modi.
In the 2015-16 Budget, Jaitley had delayed the fiscal consolidation road map by a year and had budgeted for a fiscal deficit at 3.9 per cent of GDP, as against 3.6 per cent in the previous roadmap.
This freed up some Rs 70,000 crore for public spending on infrastructure. Around Rs 50,000 crore of this is reflected in the year-on-year increase in full year capital expenditure and Rs 20,000 crore is being pumped into the National Investment and Infrastructure Fund.