The domestic Textile and Garment industry is estimated at Rs 1,50,000 crore (Rs 1,500 billion) which has grown at an annualised rate of 14 per cent since 2007. Organised market constitutes only 25-27 per cent of the domestic manufacturing sector, largely driven by the penetration of organised retail.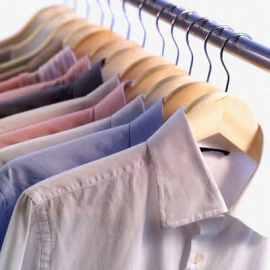 The Indian Apparel industry is export competitive, thanks to the lower production cost and abundant raw material base. Exports of textile industry have revived from a negative growth of 0.5 per cent in FY08 to 17.7 per cent in FY09, 3.7 per cent in FY10 and 13.3 per cent in FY11.

According to the latest available statistics RMG (Ready Made Garments) exports grew 28 per cent to Rs 342.70 billion and constituted 47.3 per cent of the total textile exports in period April – October 11. RMG has reported volatile behavior in the exports in line with the total textile exports.

India stands as third major supplier to EU (27) and US with share of 7.78 per cent (Trailing China and Turkey) and at 5.96 per cent (trailing China and Vietnam) in each of the respective country's imports. However, for India USA/Canada accounts major market for exports at 23.66 per cent followed by EU (27) 23.55 per cent, Africa Zone 10.34 per cent and Bangladesh 9.32 per cent, etc.

On the flipside, for the export of cotton fabrics, Sri Lanka continued to be the leading market with a share of 14 per cent followed by USA (10.36 per cent) and Bangladesh (6.74 per cent).

Other leading markets are the UAE, Italy, Senegal, Turkey, Togo, UK and Sudan. USA continued to be the leading market with a share of 47 per cent in the case of Cotton Made ups followed by Germany with (7.78 per cent) and UK (7.57 per cent). Other leading markets include UAE, France, Italy, and Australia.

With a view to promote the Indian Textile and Garment Sector and provide impetus to promote exports, CMAI (Clothing Manufacturing Association of India) and Apparel Export Promotion Council (AEPC) put forward the following recommendations to the finance ministry for the consideration before upcoming Union Budget 2012/13.

Industry Recommendations:

• Remove 10 per cent Excise Duty on Branded Garments or reduced it to 1 per cent level in line with 130 Other Items. Extend benefits of Section 35 (2AB) of the Income Tax Act (deduction of 150 per cent of the expenditure incurred on In-house Research and Development Facility by any Company engaged in the business of Manufacture or Production of any Article or thing specified in the Eleventh Schedule).

• Place manmade fibers in line with the cotton. Thus remove the customs duty for import of manmade fiber from 5 per cent to 0 per cent.

• Permit zero percent duty on special machinery intended to manufacture synthetic garments and also processing of fibers. Also slash excise duty on MMF.

• Increase duty drawback rate on Knitwear and garments by 3 per cent from current 7.1 per cent.

• Extend TUFS to 12th five year plan also. Further 8 per cent interest subsidy and 20 per cent capital subsidy under TUFS should be extended for purchase of Special Machinery to manufacture synthetic garments and processing fabrics.  Also give 8 per cent capital subsidy at 50 per cent for processing machinery including effluent treatment plants (ETP). Include Wind turbine generator under TUFS.

• Extend 2 per cent interest subvention on packing credits for another two years and extend the same to entire apparel exports.

• Exclude RMG industry from Standard Weights and Measurement Act.

• Enhance the depreciation rate on plant and machinery from the 15 per cent to previous level of 25 per cent. Or else, fix depreciation rate at 25 per cent for at least Garment Sector.

• Exempt service tax on ECGC Premium either through banks or directly for insurance of export cargo.

• Encourage Indian brands in export markets through Financial and administrative contribution to develop into world class brands.

• Provide 5 per cent incentive under market linked focus product scheme for exports made to other than traditional markets. Also allocate Rs 10 billion under Market Development Fund so as to boost exports.

• Waive TDS on Foreign Agency Commission. Also revise the threshold limit prescribed under various TDS provisions according to present inflationary trend.

• Regulate second hand or worn clothing imports and curb illegal imports.

• Permit FDI in multi brand retail.

• Introduce GST. Till introduction of GST, compensation has to be given to the tune of 3 per cent to the exporters against State Levies such as Octroi and other state taxes and transaction cost.

• So as to increase the export competitiveness of knitwear export units, Increase the investment in plant and machinery of SME units from existing Rs 10 crore(Rs 100 million) to Rs 25 crore (Rs 250 million).

• Extend the credit rating facility to
domestic manufacturers so as to avail loans at lower rate of interest etc and other benefits.
• Establish a separate chapter for export sector in monetary policy and the export sector should be delinked with base rate. Thus Pre shipment and post shipment export credit in Indian Rupee has to be given at the Base Rate. Till a separate chapter for export is announced, the Bank credit rate given to exporters may be fixed at 7.5 per cent.
• Extend foreign currency credit to all exporting units so as to reduce credit cost.
• Setup an ECB window for MSME export sector given the criticality of the existing global market to retain the competitive edge after making necessary amendments in the respective RBI Circulars.
• Waive processing charges by banks for annual renewal of limits. Also reduce transaction cost to 1 bps (from 4 bps) on cross currency booking and Negotiation charges to 0.05 per cent (from 0.15 per cent) and booking charges on every forex booking from Rs 750 to Rs 250.
• Sampling Costs be considered as part of R&D Expenses and allow for necessary deduction for the same. Extend the same above benefits to the other forms of Businesses such as Partnership Firm, Sole Proprietorship etc as well.
• Conduct pan India anthropometric study for the industry so as to solve the problems of standard sizing of apparel products for addressing demand of all the sections of the industry. Establish a center of excellence or product innovation center for providing design and style intelligence and product development.
• Establish Center for Excellence (with an investment of Rs 25 crore) so as to improve product portfolio and product innovation so as to boost market consumption. Also establish an institute so as to update the database of the industry and take initiatives to explore the region wise niche products to the whole country, which will help in brand building.
• Allocate Rs 1500 crore (Rs 15 billion) for the formulation of Integrated Processing development plan as per 12th five year plan working group.
Analyst expectations:


Textile Industry has witnessed fall the cotton prices in the cotton year (October –September) 2011/12. On an average, prices of leading variety of cotton – Shankar 6A fell by 40 per cent from peak of Rs 16771 per Quintal in March 11 to Rs 10028 per Quintal in February 2012.
With domestic consumption of 41:59 between MMF and Cotton, the raw material pressure for RMG players can ease on drop in cotton prices. Most of the branded apparel manufacturers have not yet passed on the advantage of dip in the raw material prices. So there are very sleek chances for cut in excise duty on branded RMG.
On the other hand, with presentation of National Fiber policy, the Government may place fibers in line with the cotton.
Further according to industry estimates, textile industry requires Rs 188,000 crore (Rs 1,880 billion) of investment during FY10-20 so as to address the growing demand both domestically and internationally.
Of the above Rs 1,12,984 crore (around 63 per cent of the total investments) were required in weaving, Knitting, Processing and Garmenting segments. Thus, extension of TUFS to 12th five year plan will be helpful for the capital intensive textile industry.
In January 2012, Government has permitted 100 per cent FDI in single brand retail. This move is expected to provide stimulus to the domestic small and cottage industries and is particularly beneficial to the unorganised small processing and weaving and garmenting sector.
Outlook:
From 2011, European Union relaxed norms whereby even if Bangladesh (and other Least Developed Countries) imports fabrics from other countries and produces Ready Made Garments, the latter will still enjoy duty and quota free exports for 100 per cent of RMG exported by LDCs to European Union. Subsequently, India signed a Free Trade Agreement with Bangladesh, which also included textile products.
The twin effect of the above is that, we are witnessing spike in yarn and fabric exports from India to Bangladesh, and accelerated rise in RMG exports from Bangladesh to India.  Bangladesh enjoys significantly lower labour costs compared to India.
Meanwhile, India has banned export of raw cotton in early March 2012.  This is leading to restriction in availability, and spike in global cotton prices, which can trickle down to yarn prices too.
On the other hand, the domestic cotton prices can ease from current levels. This should benefit yarn producers, but a part of the benefit can trickle down to Ready Made Garment sector too, depending on the demand.
Indian Garment Industry is undergoing major changes to attract the export orders with product development, improving designs fabric innovation etc.
Any boost to improve the export competitiveness for exports to other than EU and US will enhance the industry growth. Also, any interest subvention and extension of duty drawback will flourish competitiveness of the industry.