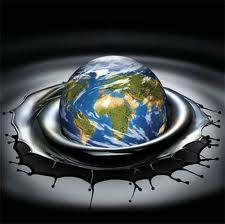 ONGC to take biggest hit of Rs 4,600 crore, followed by Cairn India and Oil India.
The increase in crude oil cess will increase the burden of oil producing companies by over Rs 6,000 crore annually.

Being the largest producer of crude oil and gas, the government-owned Oil and Natural Gas Corporation (ONGC) will take the biggest hit of around Rs 4,600 crore, followed by Cairn India (Rs 1,200-1,300 crore) and Oil India (around Rs 800 crore).
The Budget burdens the oil and gas producing companies with an increase in cess to Rs 4,500 a tonne from Rs 2,500 tonne, making it higher by a sharp 80 per cent.

The cess rate was last revised in 2006-07, the increase has been done a measure of indexation, said Finance Minister Pranab Mukherjee.

ONGC, which sells around 23 million tonnes of crude oil annually, will have to spend around Rs 4,600 crore more towards cess after this increase.

Oil India, another government company, will pay around Rs 800 crore extra after this increase considering a sale of around 4 million tonnes, said Ananth Kumar, director (finance).
The cess obligation of Cairn India, a Vedanta company, increases by close to Rs 1,300 crore considering a sale of 6.4 million tonnes. However, a company executive said cess was a cost-recoverable component, and, therefore, the actual impact might be lower than Rs 1,300 crore.
R S Sharma, former chairman of ONGC and currently chairman of Ficci Hydrocarbon Committee, said the increase in cess is not justified, especially for the public sector oil producers as they already share a part of the oil marketers' losses on sale of diesel, domestic LPG and kerosene.

Of the Rs 140,000-crore revenue loss expected to be incurred by the three public sector oil marketers this financial year, the government oil producers ONGC and Oil India along with GAIL will bear 37.9 per cent.
On Friday, the day when cess increase was announced, share prices of oil producers had touched monthly lows.

At the Bombay Stock Exchange, share price of ONGC lost 4.66 per cent to close at Rs 273.30, Cairn India lost 6.02 per cent to close at Rs 345.55, while Oil India lost 4.38 per cent to close at Rs 1,211.85.
Union Budget 2012-13: Complete coverage