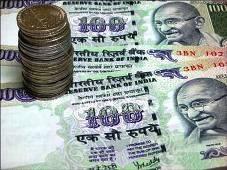 As part of the government's efforts to balance demand and supply in the market on the disinvestment front, cash-rich public sector companies have been allowed to buy equities of other central public sector enterprises.

Disinvestment Secretary Mohammad Haleem Khan told Business Standard that till now, public sector companies were only allowed to invest in mutual funds, apart from putting money in bank fixed deposits, but the Cabinet had now approved the proposal to allow these companies to buy equities of other CPSEs.

"There are some companies having cash in hand that is more than their annual turnover.

"They have to park those funds for a while. They are putting it in bank fixed deposits. In 2007, the government decided they could also put money in mutual funds.

"But the capital market being what it is, at this time, investment in mutual funds has its own limitations with regard to those cash-rich companies.

"The other attractive option is to buy equities of some good performers, which are being sold at very interesting prices.

"This option is now available to them," said Khan.

The disinvestment secretary elaborated that in a buyback, which has also been cleared by the Cabinet, public sector companies can only buy equity in their own company.

But the government had now also permitted them to buy government equity in other companies, which, according to them, made good sense as an investment option.

Khan said they could buy at one go but they could sell in five-six tranches. In that case, the whole extra
supply would also be not available in the market in one go, said Khan.
"I am not saying that all of Rs 2 lakh crore (Rs 2 trillion) cash is going to be invested into equity. But there is demand expectation out of it and some portion of this can come into the market," said the secretary.
The Cabinet on March 1 gave its clearance to the extended strategy of the department of disinvestment, which included buyback of shares by the public sector companies as it conducted the auction of five per cent shares of ONGC on that day.
The respective boards of the companies having cash at their disposal would be able to take a decision on utilising the buyback or purchase of equity of other companies.
In case of auction mode, the secretary said the government was expecting that by April-end the review process would be complete and the required changes in the light of ONGC auction would be finalised.
The government has fixed a target of Rs 30,000 crore (Rs 300 billion) for disinvestment in 2012-13 as against Rs 40,000 crore (Rs 400 billion) set for 2011-12; the expected money to come through government stake sale in the current financial year is around Rs 14,000 crore (Rs 140 billion).
With the extended disinvestment strategy now, Khan said it would be possible to meet the 2012-13 target.
Coal India, NTPC, SAIL, NMDC, Oil India, BHEL and MMTC are among the companies with substantial cash. These companies can buy back their own shares in the equities of other CPSEs.
Union Budget 2012-13: Complete coverage