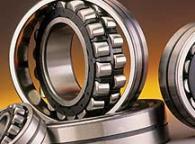 This is how the Budget impacts the auto components industry.

Budget Highlights
Retained the custom duty rates on auto components.
Retained the excise duty on small cars, two wheelers and three wheelers at 10%.
Enhanced and unified the export duty on all types of iron ore to 20% ad valorem. Export duty on iron ore pellets fully exempted.
Full exemption of basic customs duty on stainless steel scrap.
Reduced the basic customs duty on Ferro-nickel from 5% to 2.5%.
To launch National Mission for hybrid and electric vehicles
Reduced excise duty from 10% to 5% on Hybrid kits and its parts for conversion of fossil fuel vehicles to hybrid vehicles.
A concessional rate of excise duty at 5% is being extended to specified part of Hybrid motor vehicles, namely, battery pack, battery charger, AC/DC electric motors and motor controllers till 31.03.2013.
A concessional rate of Nil BCD CVD at 5% and full exemption from SAD is being extended to specified parts of the hybrid vehicles, namely, battery pack, battery charger, AC/DC electric motors, and motor controllers.
Full exemption on basic customs duty and 4% excise duty on batteries imported by manufacturers for replacement market.
Allocation of Rs 5000 crore to Small Industries Development Bank of India (SIDBI) for refinancing incremental lending by banks to Micro small & medium enterprises.
Increase in allocation towards infrastructure development by 23% to Rs 214000 crore (over 48% of total plan allocation) in FY 2011-12.
To index the wage rates under MGNREGA to consumer price index for agricultural labour.
Increased allocation for defense to Rs 1, 64,415 crore from Rs 1, 47,344 crore in 2010-11. It includes capital expenditure of Rs 69,199 crore.
Reduce surcharge on domestic companies from 7.5% in FY 11 to 5% in FY 12.
Increased the minimum alternative tax to 18.5% in FY 12 from 18% in FY 11.
Lower rate of 15 per cent tax on dividends received by an Indian company from its foreign subsidiary.

Budget Expectations Not Met

Nil import duty on steel and aluminium alloys. The steel and aluminium alloys attract import duty of 5%.
100% CENVAT Credit on Capital Goods at one go.
Reduction to 1% or abolishment of CST.
Enhancing the rate of depreciation to at least 25% on capital goods.
No interest on differential duty due to price revision subsequent to the removal of goods.
Create Auto Component Technology & Modernisation Fund.

Budget Impact
The government's move to retain the import duty on auto components at existing level between 7.5-10% augurs well for the industry.

The auto component industry is already facing issues with growing imports as 27-28% of domestic demand is met through imports. Though this step may not lower the imports, it at least wouldn't worsen the situation.


On flip side, the full exemption of customs duty on certain parts of hybrid vehicles and electric vehicles would increase the imports over period. Currently the presence of hybrid and electric vehicles is relatively low in India due to lack of required infrastructure.

On implementation of national mission for the same announced at Union Budget 2011-12 and lower excise duty on parts of hybrid vehicles manufactured in India, it would set pace for deepening the hybrid and electric vehicle industry in India over period of time.

There are concerns over competitiveness of Indian auto parts with other exporting countries while same time, most of critical hybrid vehicle parts are imported. With nil action on creation of auto component technology fund to upgrade the technology, it would take a while for the hybrid and electric vehicle parts to be produced here. Till then the imports of such parts would increase.


The retention of the excise duty across all vehicles indirectly benefits the auto component industry. The automobile industry is already in midst of high inflation, rising interest costs and raw material costs.

Status quo in excise duty helps in keeping the momentum in demand for automobiles and thus auto component industry. Also the increased allocation towards infrastructure and rural spending would aid the demand for automobiles and indirectly for auto components.

Increased spending on infrastructure projects would lead to demand for commercial vehicles while increased cash in hands of rural people through rural initiatives would aid the demand for the personal vehicles such as two wheelers and cars.


There are expectations that the global steel prices can flare up. India may not witness equivalent rise, thanks to hike in export duty of iron ore to 20% and reduction in customs duty of ferro nickel.

On the other hand, increased export duty on iron ore, main raw material of steel, would lead to higher availability in domestic market and may ultimately lower the domestic prices of iron ore. As both these measures could lead to lower cost of steel production, whether auto component sector is able to bargain relatively lower rise in domestic carbon and alloy steel prices remains to be seen.


The government proposes to introduce Constitution Amendment Bill soon to initiate the GST regime. This would reduce the various taxes to single tax rate thereby lowering the prices of auto components across the board.


Companies to watch


Bosch, Bharat Forge, Motherson Sumi, Sundram Fasteners etc


Outlook


The government of India has only one recommendation of auto component industry - retention of customs duty.

However, the industry has gained indirectly from various other measures i.e. nil change in excise duty on all automobiles, lower customs on ferro nickel, continued thrust on agriculture and infrastructure etc.


Measures such as nil change in excise duty on all automobiles and continued thrust on agriculture and infrastructure would aid healthy demand in automobile industry and thus auto component industry.

With less pricing power in hands of auto component players. Thus the overall Union budget 2011-12 has been neutral with positive bias for the auto component industry.