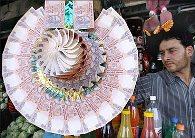 With the government revising wages under MGNREGA, it could be another pressure point for rising inflation, if appropriate policy action to address the demand-supply gap is not in place, said the Reserve Bank of India (RBI) on Monday.
"MGNREGA has the potential to raise the wage bargaining power even in the unorganised sector, particularly in the agriculture and construction sectors, besides raising rural demand at a faster pace relative to the production of cereals and non-cereal food items," the central bank said in its macro-economic and monetary development report.


As a result, sectoral demand-supply imbalances require structural policy intervention to improve the supply situation more than any demand compressing measures at the aggregate level, RBI said.

"The stronger growth in private consumption expenditure partly reflects the change in terms-of-trade in favour of agriculture in view of the supply side constraints," RBI said.