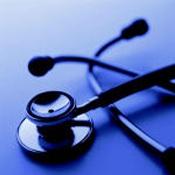 Hinting at the possibility of the Budget proposal for imposition of service tax on 25-bed hospitals and diagnostic check-ups being rolled back, the government has said it is willing to discuss the issue.
"We can discuss 25-bedded hospitals with central air-conditioning... we can discuss whether a person who has malaria and needs to go for blood test, whether he should pay service tax for that diagnostic or not," Revenue Secretary Sunil Mitra said.
Interacting with members of leading chambers, Mitra on Tuesday said that service tax on healthcare is basically meant to apply to high-end treatment. His comments came following opposition from various quarters with respect to the proposal to impose service tax on the sector.
Presenting the Budget for 2011-12, Finance Minister Pranab Mukherjee had proposed to replace the service tax on health check-ups with a tax on all services provided by hospitals with 25 or more beds and having central air-conditioning, with an abatement of 5 per cent. Mitra added that more services are being brought under the ambit of taxation in preparation for the proposed Goods and Services Tax (GST), which will subsume all indirect taxes.
"... We are moving toward GST, which will have a comprehensive negative list. There should not be any apprehension," he said. Meanwhile, Mukherjee said that healthcare and education remain the two priority sectors for the government.
"Therefore the emphasis is on these two things -- education and healthcare. Health is basically a state subject. We will have to take up the matter with them and discuss how to increase allocation," he said.
Mukherjee further added: "The 12th Plan will start next year. I have no doubt that the Planning Commission will be able to take this into consideration. I expect spending on healthcare to increase during the 12th Plan."
The Finance Minister accepted that healthcare spending in India as a percentage of GDP is still low compared to many other emerging economies. "Therefore, we are making effort to achieve increase in expenditure... We can have full democratic dividend if we can make our workforce educated and healthy," he said.