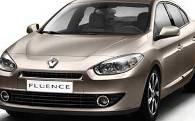 The Society of Indian Automobile Manufacturers on Wednesday said the new definition for completely knocked down (CKD) units of vehicles introduced in the Budget for 2011-12 will significantly increase the cost for high-end players and also hamper the introduction of new products.
Stating that there is a lack of clarity on the issue, SIAM Director-General Vishnu Mathur said the industry body has met Finance Ministry officials to resolve the issue. "The way we read the English language, (as per the new CKD definition) we have to assemble engines, transmission and gear boxes locally. This is commercially unviable for very low volume products," Mathur said.
For the high-end segment, this will not only "significantly increase the cost", but it will also become "difficult for them to introduce new products", he added. In the Budget for 2011-12, Finance Minister Pranab Mukherjee had redefined the meaning of completely knocked down (CKD) units, ostensibly to encourage local production of automobiles, which may alter the rate of customs duty on different imported parts.
"A definition for 'CKD unit' of a vehicle, including two-wheelers, eligible for concessional import duty is being inserted to exclude from its purview such units containing a pre-assembled engine or gearbox or transmission mechanism or chassis where any of such parts or sub-assemblies is installed," the Budget document read.
Currently, luxury segment players including BMW, Mercedes Benz and Audi rely heavily on the imported CKD route to sell their products in India.
CKD units attract a basic customs duty of 10 per cent, over and above other levies of about 30 per cent, which takes the total duty to about 40 per cent. Mathur said SIAM is hopeful that the government will take a positive note of the industry's representation to the government.
On Tuesday, German luxury car-maker Audi had said that if the new CKD norms were to be applied, it may have to alter its business strategy in India, including lying low in the Indian market.