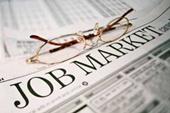 Canadian telecom giant Bell Canada, a subsidiary of Bell Canada Enterprises, is looking for suitable vendors as part of outsourcing key voice-based projects for its internet, Solo Mobility, Bell Mobility and satellite TV divisions to India, said a newspaper report.
Bell Canada plans to outsource these projects via fixed payouts as part of a deal worth approximately $25 million to $30 million a year, said a
Financial Chronicle
news report attributing the news to market sources.
The projects being sent to India will be largely inbound and Bell Canada is looking at outsourcing the work to a outsourcing partner with strong competencies in carrying out front-end work for international clients, it said.
Founded in 1880, Montreal-headquartered Bell Canada is a leading player in the Canadian wireless telecommunication industry, controlling about 30
per cent of total wireless subscribers in that country.
Wireless, the key revenue driver, makes up roughly 50 per cent of Bell Canadas revenues.
Over the last 10 years, Bell Canadas holding company Bell Canada Enterprises has branched out into complementary business segments such as cable TV, VoIP, IPTV, broadband internet, and wire line phones.
With this, key divisions under Bell Canada include internet services provider Bell Internet, cellular wireless services provider Bell Mobility and direct-to-home satellite division Bell TV.