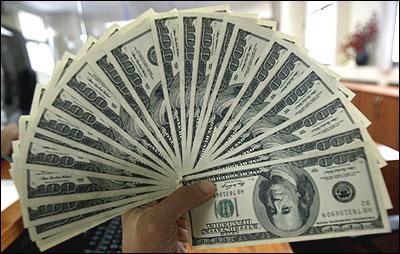 In a major development in the fight against black money, multilateral grouping OECD on Monday unveiled a 'single global standard' for automatic exchange of financial account information by various countries including India and Switzerland.
The new framework, to be presented before a meeting of G-20 finance ministers in September, would mark a significant forward movement from the current practice of information exchange mostly on the basis of requests and only in the cases of suspected tax evasion or other financial crimes.
The new global standard, which would be common for all countries, would facilitate a "systematic and periodic transmission of bulk taxpayer information by the source country of income to the country of residence of the taxpayer concerning various categories of income or asset information".
To enable automatic exchange of information on an annual basis, the financial institutions, including banks, brokers and fund houses, would have to mandatorily collect necessary details from their clients and submit the same to their respective regulators.
Paris-based Organisation for Economic Cooperation and Development (OECD) said that such an automatic exchange of information would "help detect cases of non-compliance even where tax administrations have had no previous indications of non-compliance", besides providing timely information on non-compliance where tax has been evaded.
This assumes significance in case of India, as it has been facing difficulties in getting information on cases of suspected tax evasion from other countries, specially Switzerland, which has been maintaining that such details can not be shared without specific proof of financial irregularities by the concerned Indian client of Swiss banks.
An initial framework was released by OECD in this regard earlier this year and India became one of the 'early adopters' of this global convention.
Later, Switzerland also committed to abide by this framework, while a few more countries have now expressed their interest in adopting the same and these include Mauritius -- another country with which India has been working on a revised bilateral treaty due to concerns of money laundering.
Those having already committed to follow this global protocol include the US, the UK, Germany, European Union, Japan, Singapore, China, as also financial centres like Luxembourg, British Virgin Islands, Cayman Islands, Gibraltar, Cyprus, Bermuda, Isle of Man, Greece and Liechtenstein.
However, such an exchange of information would also have a confidentiality clause and safeguards, while countries would need to pass domestic laws as per their respective legal jurisdictions to enable such a cooperation.