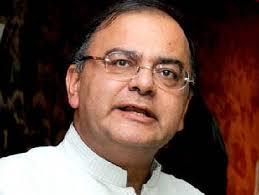 Government will make public names of only those people against whom there is a prosecutable case in connection with tax evasion through offshore accounts, Finance Minister Arun Jaitley said on Monday, amid the Congress asking for disclosure of all names of black money holders.
"We will disclose only those names against whom we have prosecutable evidence," he told reporters.
His remark comes hours after the government disclosed before the Supreme Court eight more names, including that of Pradip Burman, one of Dabur India promoters, a bullion trader and a Goa miner against whom it has started prosecution for allegedly stashing black money in foreign banks.
Promising to disclose more names of black money holders who have come under the scanner, the government said that all foreign bank accounts cannot be termed as 'illegal'.
Earlier, Congress leader Digvijay Singh attacked Jaitley for his comments that Congress would be embarrassed when all names of those who stashed money abroad were made public.
Terming Jaitley's remarks as 'mischievous', Singh said: "If he (Jaitley) has guts, he should reveal those names."
He said if any Congress member is found to have stashed money abroad illegally, the party would 'punish' the person.
Another Congress leader and a former Union Minister Salman Khurshid said the party has no problem if all names are put out in public domain.
Jaitley had earlier said the government would not be pushed into an act of adventurism and jeopardise the chances of getting cooperation of other countries in future.
The National Democratic Alliance government's approach on black money, he had asserted, 'is doggedly persistent, not adventurist.'
He had also blamed the agreement entered into by the Congress government with Germany in 1995 as a constraining factor in disclosing details of black money stashed abroad.
In the run-up to Parliamentary polls, BJP had promised to bring back black money kept by Indians in overseas banks while targeting the United Progressive Alliance government for not taking effective action on the issue.
Image: Finance Minister Arun Jaitley; Photograph: Reuters