The company has entered into a strategic partnership with Scootsy, a hyper-local delivery platform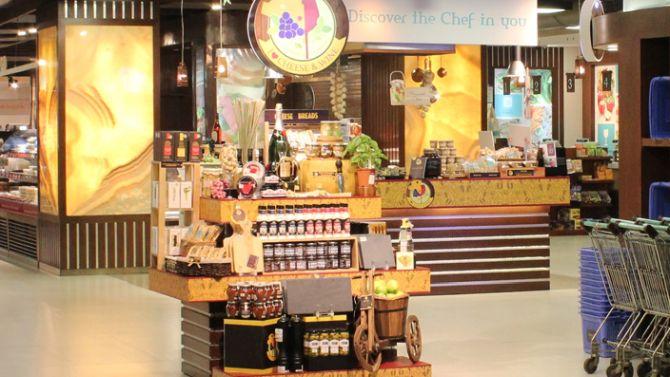 Foodhall, the premium lifestyle and food grocery store by Future Group, is pinning its hopes on the digital model.
After setting up 12 Foodhall stores and three Café by Foodhall stores in the country, the company is planning to take the e-grocery route for expansion.
According to the company, the brand has set up stores in prime locations in major metropolitan cities and believes that these would be enough to cater to a larger customer base by taking the services online.
For this reason, it is planning to launch an app that would promise two-hour delivery of goods in major cities.
The company has entered into a strategic partnership with Scootsy, a hyper-local delivery platform.
As part of this partnership, Foodhall products will be available on the Scootsy app.
This partnership will extend to all Foodhall products available for delivery.
"Foodhall is currently present in Mumbai, Bengaluru, and Delhi-NCR.
"These markets will remain our key focus this year. Our partnership with Scootsy is definitely a step towards reaching out to more customers.
"This partnership will give us access to their customer base across Mumbai, Delhi, and Bengaluru.
"We are also planning to launch the Foodhall app in the next few months, which will give our customers an additional access point to Foodhall.
"We will continue to focus on increasing reach through home delivery and tying up with hyper local players," Avni Biyani, concept head, Foodhall.
The niche food premium grocery segment for Future Group is at 8 per cent of the overall market.
The company believes that the food business is expected to have an organic growth in excess of 20 per cent in next two years.
The company has also launched an offshoot brand of Foodhall called The House of Tea Café.
"The current focus is to consolidate and run the existing business more efficiently.
"We are also planning to take the The House of Tea Café outside the store as independent tea salons.
"For the upcoming year, we will be focusing on health and organics category in line with global trends.
"We are also planning to explore the clean label organic skin care segment in some of our premium stores.
"Pet food and pet care will be another new focus area for next year," Biyani's daughter said.
Foodhall along with Big Bazaar, Easyday, and Nilgiri stores are few of the different formats that Future group runs in India.
The company hopes to achieve a growth of 50 per cent year-on-year on the back of around 1,300 outlets the Future group has all over the country.
Overall, Future Group plans to earn revenue of Rs 1,000 billion by 2021-22 of which Rs 2 billion by 2021 would be from Future Consumer.
It also hopes to open by then around 450 Big Bazaar stores as well as 8,000 small-formats stores.
The company claims that by 2027, it will have 9,000 small-format stores.
Bullish on the fashion segment, the group believes its two stand-alone fashion retail format stores Central and Brand Factory would also see major expansion.
Photograph: Courtesy, Foodhall