Maruti Suzukisaid it was trying to offer more factory-fitted CNG cars to address environmental concerns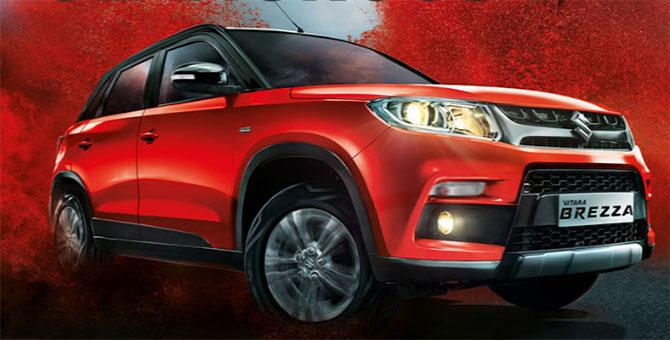 The country's largest car maker, Maruti Suzuki, said it was on course to sell two million cars by 2020, a 40 per cent jump from the 1.42 million vehicles it sold in 2015-16.
In addition to expanding its sales network, the company will launch 15 new cars by 2020. Maruti Suzuki now sells 16 car models, three of which, the S-Cross, Baleno and Brezza, were launched in the past year.
"The commissioning of the Gujarat plant is being expedited and it may start operations by early 2017," Kenichi Ayukawa, Maruti Suzuki's managing director and chief executive officer, said in the company's annual report for 2015-16 released on Thursday.
Maruti Suzuki chairman R C Bhargava said the sales and service network were being expanded. The company has hired professionals from the real estate industry to acquire land for sales, service and spare parts facilities.
The Gujarat plant is being set up through a contract manufacturing arrangement between Maruti Suzuki and Japanese parent Suzuki. Investment in the plant is being made by Suzuki and vehicles will be sold to Maruti at cost.
"Our contract manufacturing arrangement with the Gujarat plant will enable us to devote time to customer-centric functions," said Ayukawa.
On new safety norms, Ayukawa said the company was on course to meet timelines. Maruti Suzuki said it was gearing up to meet safety and emission regulations while minimising the impact on customers. The company, which has a 47 per cent share of the country's passenger vehicle market, said it would enlarge hybridisation of its cars.
"We were the first ones to launch mild hybrids with reasonably good volumes," said Ayukawa. Maruti Suzuki's sedan Ciaz and utility vehicle Ertiga have mild hybrid options.
Maruti Suzuki also said it was trying to offer more factory-fitted CNG cars to address environmental concerns.
Ayukawa said the company was trying to enlarge its focus from engine performance, fuel efficiency and space to styling, infotainment, hybrid technology and luxury features.
"These have been accepted well," he said, referring to models like the Ciaz and Baleno.
Reacting to the Supreme Court ban in December 2015 on sales of diesel vehicles with engines of 2,000cc capacity and above in the National Capital Region, Bhargava said, "Not only are the measures unlikely to make any significant difference to the air quality, the growth of the industry is likely to be impacted."