The country's top automaker in terms of revenue plans to launch a total of 50 products in the CV segment during 2018-19.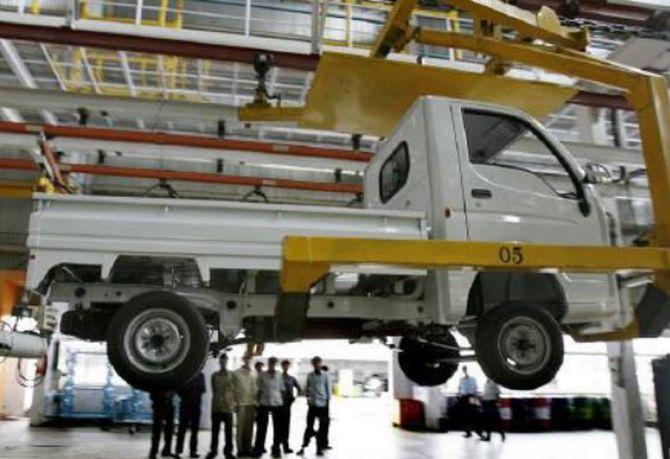 Tata Motors is aiming to save Rs 1,900 crore through cost reduction initiatives during 2018-19, a number comparable to last financial year. It will launch 50 new variants and products in the commercial vehicle (CV) segment, the backbone of the company.
The cost savings of the last year came from both the CV and passenger vehicle (PV) division of the domestic business. Some of the cost saving initiatives include, bringing efficiencies in procurement of raw material and components and alternate cost effective sourcing.
"The larger portion of cost savings came in CV division. The cost reduction we achieved was quite significant. It helped us to negative the expenses arising out of BS-IV emission norms.
"The efforts that we took last year will also bear fruits this year. We can expect a similar amount of cost reduction at a gross level to happen this year as well. It will help us absorb some of the commodity price increase this year," Girish Wagh, head of commercial vehicle business unit at Tata Motors told Business Standard.
He said the company might not be able to pass on all the input cost increase to customers.
"Pricing is based on competitive intensity and the capacity of customers to absorb it," he said.
The country's top automaker in terms of revenue plans to launch a total of 50 products in the CV segment during 2018-19.
About one-third of these launches have happened in the current quarter. A total of 14 new range of Ultra trucks were launched in April alone in multiple powertrains, cabins, applications.
"We have been having a high action in each segment in terms of product launches," said Wagh. Multiple launches happened during 2017-18 as well, helping the company arrest the decline in market share and also expand it nominally.
Tata Motors ended 2017-18 with a market share of 45.1 per cent in the CV market, marginally up from 44.4 per cent in the previous year. It had lost share for seven consecutive years, from 64 per cent in 2009-10 to 44.4 per cent in 2016-17.
"The market share can be increased. The achievement in the last one year is an indication of the same. We had a slide in share for seven-eight years. We not only stopped that last year but also improved the share. We believe we are in the right direction," said Wagh.
He, however, declined to say if the CV business was profitable last year. The company's managed to cut its standalone loss to Rs 1,034 crore in 2017-18 from Rs 2,479 crore in the previous year.
According to Wagh, a good product alone is not sufficient.
"The competitive intensity has gone up and now customers expect a much higher level of engagement. We have ramped it up in order to be in a customer's considerations set and push conversion to sales. Being in each and every deal is important," he said.
Among other things, Wagh said the dealer morale and satisfaction were low at the start of the last year.
"Some dealers were also raising concerns about profitability. We have worked on their pain points. We continue to work on the profitability. All these things have improved the situation," he added.
Photograph: Punit Paranjpe/Reuters