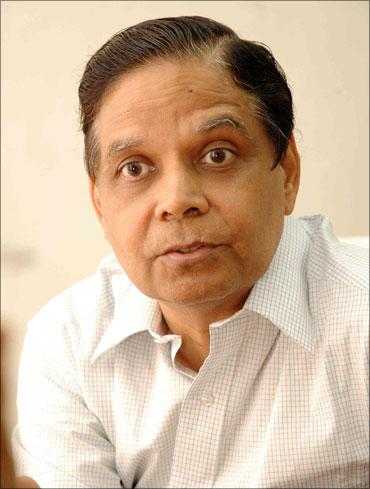 Within hours of the government announcing a new body to replace Planning Commission, the Yojana Bhawan staff began hectic preparations to welcome new Vice-Chairman of Niti Aayog and other members who are likely to be appointed shortly.
The landmark sign board in front of Yojana Bhawan has been repainted as Niti Aayog and rooms to seat the senior functionaries are being decked up. Noted economist, Arvind Panagariya is tipped to be the first Vice-Chairman of the Niti Aayog.
"The government is expected to soon appoint Vice-Chairman and full time members of the newly formed NITI (National Institution for Transforming India) Aayog and they may join next week," a source said.
The newly set up Niti Aayog is likely to go full throttle as early as next week, they added.
The formation of Niti Aayog has ended the uncertainty among the staff. They were almost without work since the resignation of the Planning Commission's Deputy Chairman Montek Singh Ahluwalia and other members in May last year and later the announcement of disbanding of 65-year old body by Prime Minister Narendra Modi in his Independence day speech.
The Aayog will have a Vice-Chairman and five full time members who are likely to join next week following the announcement of their appointment shortly.
The Socialist-era Planning Commission was replaced on Thursday by a new think-tank, NITI Aayog, that will be headed by the Prime Minister and will have all Chief Ministers as members in a broad-based Governing Council to involve states in evolving national development priorities.
The inclusion of Chief Ministers and Lt. Governors in the Governing Council is a break with the past in the structuring of Niti Aayog which Modi, has described as a landmark change that will foster spirit of cooperative federalism.
The body will also have a CEO and two part-time members, while four union ministers would serve as ex-officio members.