Shanghai Gold Exchange plans to open a centre at GIFT City in Gujarat, in partnership with BSE or NSE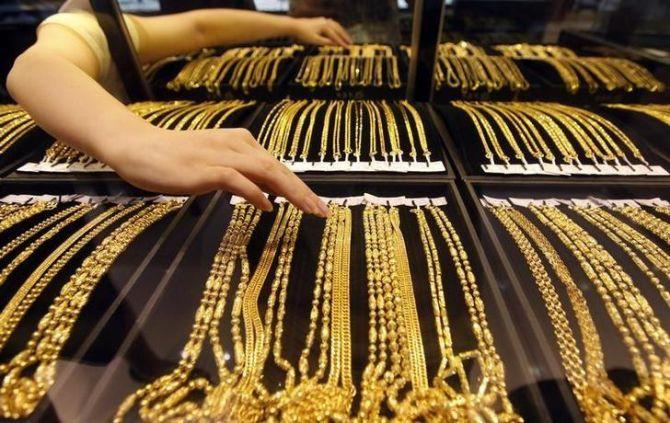 After China's Shanghai Stock Exchange and Shenzhen Stock Exchange grabbed a 25 per cent stake in the Dhaka Stock Exchange recently, another Chinese bourse - Shanghai Gold Exchange (SGE) - is planning to set up a gold exchange at the GIFT City in Gujarat.
The Shanghai Gold Exchange has shown keen interest in setting up the exchange at GIFT City.
If the plan materialises, it will be the first Chinese exchange to conduct business in India.
In recent years, the Chinese have been aggressively expanding in Asia.
Last month, China's securities depository also signed a memorandum of understanding (MoU) with the Sri Lankan Depository to develop a cooperative relationship.
The SGE was set up in 2002 under close supervision of the People's Bank of China, and in 2016 it introduced the Shanghai Gold Price benchmark to cement China's role as a price-setter, helping internationalisation of the Chinese currency and broadening global participation in the Chinese market.
For China's bullion market, all spot or physical trading in gold takes place through SGE.
Last week, the exchange's senior officials visited GIFT City and held meetings with authorities, apart from visiting the international exchanges set up by the BSE and NSE.
Even during a discussion during Vibrant Gujarat, an official had expressed its keenness to set up shop.
An email sent to the bourse remained unanswered.
People in the know, however, said that the SGE is planning on a partnership with one of the two Indian exchanges - the BSE's INX and NSE's International Exchange offering equity and commodity trading to international investors from the GIFT SEZ.
The BSE's daily turnover is more than a billion dollars, with over 40 per cent share coming from commodities, while the NSE has a daily volume around $500 million.
The BSE, in the past, has declared its intention to set up a spot gold exchange at GIFT City and the SGE is likely to choose it as its partner.
However, a spokesperson for the BSE declined to comment.
The SGE's idea augurs well for Indian bullion dealers who can place orders from the exchange with transparent pricing.
Further, during delivery, it will be easy to transfer the same domestically.
The Centre is also considering a domestic gold spot exchange, but several issues relating to that are yet to be sorted out.
A spot exchange for gold at GIFT City may come up faster.
Photograph: Reuters