While the talks are still at a preliminary stage, sources said major retail players had held discussions with Amazon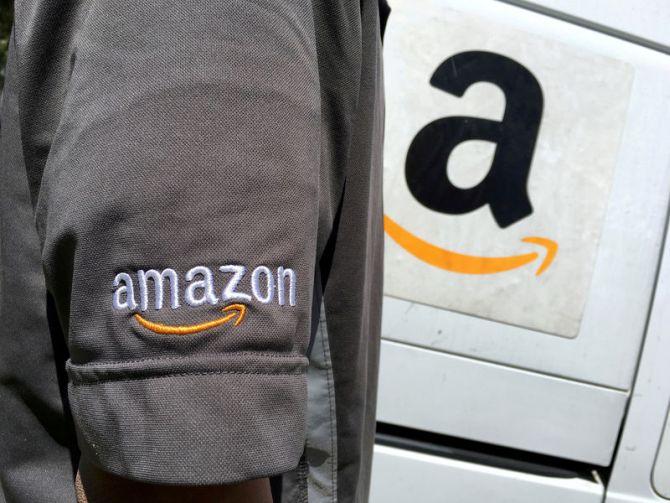 In the retail war between Walmart and Amazon in India, it is the Jeff Bezos-led technology giant's turn to make a move.
According to sources, the global e-commerce giant has started preliminary discussions with Indian supermarket, hypermarket and retail companies to buy a stake in any one of these firms.
While the talks are still at a preliminary stage, sources said major retail players had held discussions with Amazon.
Recently, after the announcement of the Flipkart-Walmart deal, the Future Group's founder, Kishore Biyani, had indicated he was ready to sell a stake to the strongest global retailer.
Sources said Biyani had held discussions with Amazon and Walmart.
Some of the regional hypermarket and supermarket players have also had held discussions with Amazon.
Sources said these discussions were not a reaction to Walmart buying 77 per cent of Flipkart for $16 billion, as Amazon has had offline plans for a long time.
"Just like in the United States, it wants to expand its reach in retail. Amazon has had discussions with some of the companies but things are still at an early stage.
"If things fall in place, then a deal with a major retailer might happen by the end of this year," said the source. Amazon India, however, refused to comment on the issue.
Sources said Amazon planned to initially take a 10 to 15 per cent stake in one of the firms it was in discussions with and would later scale up its investment.
"If need be, it will buy a majority stake. Now, the plan is to test the waters. It needs to see how the retail chain management will work in India.
"The company, in the long run, will invest in cold chains and start sourcing directly from farmers. It also plans to ship locally made products abroad at a later stage.
"Amazon is already selling products manufactured by local sellers abroad," added the source.
Last September, Amazon NV Holdings LLC bought a 5 per cent stake in Shoppers Stop for Rs 179 crore.
Shoppers Stop announced it had entered into an exclusive partnership with Amazon Seller Services to sell all its private labels and brands, on a microsite, on Amazon.in.
Shoppers Stop sells over 400 brands through this microsite.
Sources said discussions had started in January as Amazon was searching for offline partners to increase its brick-and-mortar reach in India.
The company has already chalked out its grocery play in India.
It has received government approval for foreign direct investment in food-only retail.
In its application in January last year to the department of industrial policy and promotion, the Seattle-based Amazon had proposed to invest $515 million in food retail over the next five years.
The company has tie-ups with Modern Bazaar, Big Bazaar and Spencer's Retail among others and it uses them for its Amazon Pantry and Amazon Now services.
Photograph: Lucy Nicholson/Reuters