Vistara is trying to be leaner and meaner, while staying focused on the original brand promise; it aims to be profitable by FY21. Arindam Majumder reports.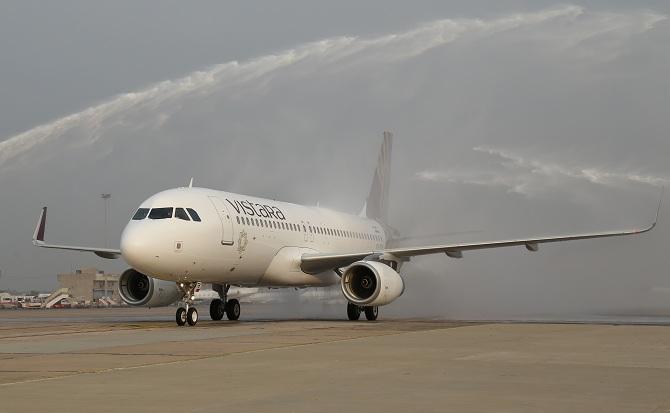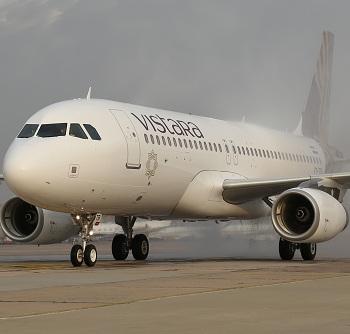 IMAGE: Vistara, a full-service joint venture of Tata Sons and SIA, took off its for a maiden flight from Delhi to Mumbai in January 2015. Photograph: Courtesy Vistara.

In September 1998, a frustrated Sujit Gupta, then director of Tata Industries, wrote to the civil aviation ministry that they were pulling out of the aviation foray planned with Singapore Airlines (SIA). That was after three years, four governments, three policy changes and numerous official postponements.
Almost two decades later, life came a full circle on a Friday afternoon, when an Airbus A320 aircraft of Vistara, a full-service joint venture of Tata Sons and SIA, took off its for a maiden flight from Delhi to Mumbai.
"After 20 years, the promoters have come together and formed a brand, to deliver what was promised in terms of operational excellence and service quality," says chief executive officer (CEO) Phee Teik Yeoh, the ex-SIA hand who was selected to fly the venture.
Vistara started operations when the sector, like most places in the world, had become a field for low-cost carriers. In a country where the cost of running an airline is among the highest in the world and the duration of a flight stretches to 150 minutes, customers were happy to sacrifice comfort for pricing. So, it has been a tough fight for the airline that brands itself as a premium one.
Naresh Goyal's Jet Airways realised it earlier and started looking more at international operations.
"Before we started, we knew this market is very price-sensitive," says Phee. "But, we believe the customer mindset is changing from price focus to something which values quality over price."
Vistara has brought some new features for Indian fliers. From a premium economy class to a plush lounge at Delhi Airport and tablets for in-flight entertainment for the business class, the airline has attempted to tap the premium market, dominated by Jet after the collapse of Kingfisher Airlines.
It has changed the flight menu five times in two years. "We got in regional food for certain cities. Some people I met say we fly Vistara only because of the food, which is rare in Indian skies," the CEO says.
Chief Strategy Officer Sanjiv Kapoor engages actively with flyers on social media. "Increasingly, you will find the who's who of India choosing to fly Vistara. We hear it from travel agents -- agar Vistara ka flight ho to usi main dena (if there's a Vistara flight, give us that)," Kapoor told Business Standard.
It has maintained healthy on-time performance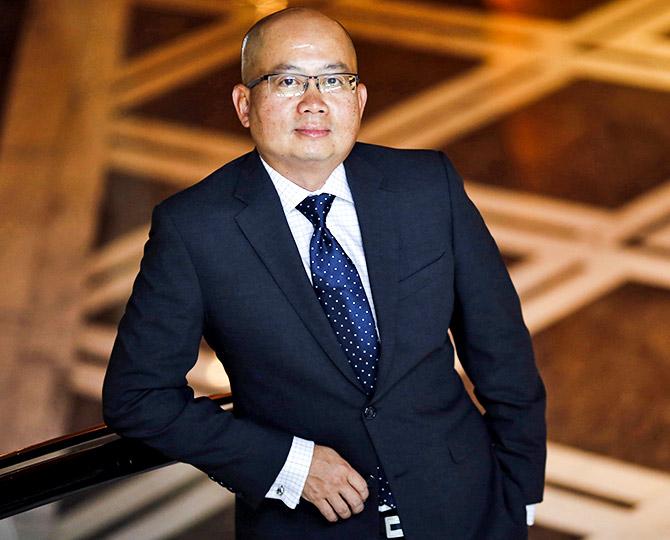 IMAGE: Phee Teik Yeoh, CEO of Vistara. The airline plans to start flying to overseas destinations by 2018. Photograph: Adnan Abidi/Reuters.
The cost issue
However, maintaining these standards has taken a toll on the balance sheet. The loss was Rs 400 crore in 2015-16, while all other listed airlines made a profit in a benign fuel price environment. Its Cost Available Seat kilometre (CASK) is Rs 5.28, significantly higher than other carriers.
Two years later, Vistara says it is trying to be leaner and meaner, while staying focused on the original brand promise. "From April last year, we have swiftly tightened our operations and renegotiated a lot of contracts with third parties, which will help to bring down the unit cost," says Phee.
It has cut on ground time by five minutes, which allowed it to increase aircraft utilisation by 20 percent. It now parks its 13 aircraft at Kolkata, Bengaluru and Mumbai, rather than all in Delhi.
"As we grow in size, we will be able to bargain better with suppliers, which will further bring down the cost," Phee says, very much aware that the days of low fuel pricing are over.
According to a presentation to the Tata Sons board, the airline aims to be cash-positive by 2018-19 and clock profits from 2020-21.
The only airline to fly a three-class cabin in Indian skies, it was recently asked by the Tata board to check the viability of its premium-class economy.
Phee is clear that this holds value for the airline. "This caters to the segment which values economical quality. It is unlike the product of low-cost carriers, I am glad to see that corporates are embracing more and more in their travel policy. It doesn't come at a hefty price but there are those who prefer value for money and not money for value, which some airlines offer."
Vistara is also actively looking to hedge its fuel pricing. "It's a question of how much and how soon to do it. From day one, Vistara has adapted cost strategy as a pillar of success," said the CEO.
Ahead
Buoyed by the easing of regulations, Vistara is actively looking to fly international by 2018.
"We will approach the board soon with a request of looking to buy larger aircraft, but expansion will not be rushed. It must be relevant and sustainable," says Phee.
The airline is conducting a global safety audit and forging tie-ups with foreign airlines to increase visibility among global flyers.
In its third year, it is also looking at a more aggressive push into the domestic market. "In 18 months, we started 18 new destinations, six in the past six months. We will look to increase the breadth and depth of our operations," says Phee, who has already approached the promoters for equity infusion of Rs 600 crore.
"Vistara is likely to require significant recapitalisation in FY18 to provide for larger war chests, once it has taken a decision on its fleet expansion," Kapil Kaul, CEO, South Asia, of global air consultancy firm CAPA wrote in a report.
He warned of severe profit erosion for airlines due to a fare war. "The full-service airline model continues to decline in relative terms, and it could fall to 20-25 per cent in two years," he adds.
However, Phee Teik says he is confident. "When we launched, the focus was how quickly we can take to the skies. Aircraft were to be delivered by September 2014. We were able to launch a full-service airline in record time. Now, we are much better placed to take decisions in terms of pricing, strategy and customer connect," he says.